Reckitt Benckiser agrees to settle Justice Department probe rather than risk a conviction.
---
Reckitt Benckiser has agreed to pay up to $1.4 billion to resolve claims that its former pharmaceuticals company, Indivior, engaged in an illegal scheme to boost sales of opioid addiction treatment.  The settlement is one of the largest opioid-related ones agreed upon to date and resolves a probe by the U.S. Justice Department and the Federal Trade Commission (FTC).  Indivior was indicted back in April and accused of deceiving physicians and healthcare benefit programs into believing Suboxone Film was a safe, affordable treatment for opioid addiction.
According to the Justice Department, Indivior also used an internet and telephone program for opioid-addicted patients to connect them to physicians it knew were prescribing Suboxone and other opioids at high rates.  All in the all, the scheme resulted in thousands of opioid-addicted patients taking Suboxone.
The federal indictment following the probe demanded the forfeiture of $3 billion in cash, as well as all of Indivior's main business divisions, bank accounts, trademarks, and patents.  The company would have essentially gone defunct if found guilty.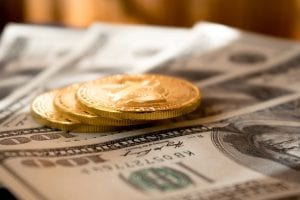 Jody Hunt, an assistant attorney general at the Department said: "Opioid addiction is a national epidemic. The indictment alleges that, rather than marketing its opioid-addiction drug responsibly, Indivior promoted it with a disregard for the truth about its safety and despite known risks of diversion and abuse."
Reckitt was not indicted like Indivior.  However, the Justice Department said the company improperly marketed the drug, nevertheless.  Reckitt entered into a non-prosecution agreement with federal investigators and agreed to pay $1.5 in order to resolve the Justice Department's criminal and civil claims.  It will also pay $50 million to resolve FTC claims that it "engaged in anticompetitive activities aimed at impeding competition from generic versions of Suboxone."
Reckitt, which manufacturers well-known over-the-counter products like Mucinex and Lysol, said it "acted lawfully at all times and expressly denies all allegations that it engaged in any wrongful conduct."  However, it was in the company's best interest to swiftly resolve the pending litigation.
"After careful consideration, the board determined that the agreement is in the best interests of the company and its shareholders. It avoids the costs, uncertainty and distraction associated with continued investigations, litigation and the potential for an indictment," the company said in a statement.
A conviction in the case would have some at a time in which its infant milk formula had been thrown off U.S. government-backed healthcare programs, an unforeseen cyberattack, and safety issues reported in South Korea.  The current turbulent atmosphere that has led to a few notable internal company changes had proven to be enough to handle – it would have been doomed with one more setback.
Reckitt's Rakesh Kapoor had initiated a plan to split the company into two main segments – one for health and one for hygiene and home products.  The company's investors feared the Justice Departments involvement and probe would tie up this process.  However, the decision to settle the claims will now allow the company to continue moving forward in its transition as plan, which is likely why it decided to take the route it did rather than fight back.
Sources:
Reckitt to pay $1.4 billion to end U.S. opioid addiction treatment probes