The Richland School District was recently sued after a mother learned her 5-year-old daughter was being assaulted on a school bus.
---
A sexual assault lawsuit was recently filed against the Richland School District and involves a 9-year-old boy as the suspect, according to the Richland County Sheriff's Department. The suit alleges the school district was negligent because the victim, a 5-year-old girl, was repeatedly "sexually assaulted while on a school bus."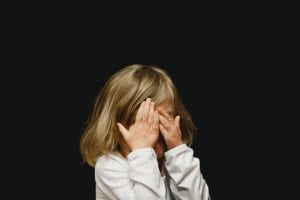 The suit was filed by attorney Tyler D. Bailey on behalf of the victim and her mother. When commenting on the matter, Bailey said the girl is struggling. He added:
"To be frank with you, they're traumatized at this moment. They're still processing everything. It's a surreal moment for them. For both the daughter and mother, they have a long road ahead."
How was the district negligent, though? Did it know the assault was occurring? Well, according to the lawsuit, the "bus driver did not intervene in the assaults, despite at one point being only one seat away." Bailey said, "No parent who sends their child on the school bus would even fathom something like that occurring." He added that eventually, the elementary school where the victim attended investigated the allegations that she was being assaulted, and "found video supporting the allegations." It was too late, though. The damage had been done and the girl's mother moved forward with the lawsuit.
The district issued the following statement regarding the matter:
"An incident involving two minors was reported to the Richland County Sheriff's Department on Feb. 26. The parents of a 5-year-old girl said a 9-year-old boy inappropriately touched her while the two of them were on the school bus. Because of the ages of the children involved, it was determined the incident would be addressed through counseling, and no charges were filed in the case."
Bailey said he is "hoping the school district will care for his clients," and added:
"Access to the medical treatment, the counselors, psychologists, psychiatrists, or any other therapist that can help her for the remainder of her life to recover from this…We hope that by the attention to this case, that school district, Richland School District One, and other school districts throughout the state will enact policies that prevent this happening from another young child on the school bus."
He also noted that he has yet to be told by the district whether the driver was disciplined, or how bus drivers are vetted, hired, and retained. It is not known whether the bus driver involved in the lawsuit is still working for the district.
Sources:
RCSD: 9-year-old suspect involved in sexual assault lawsuit against Richland One
Lawsuit: 5-year-old SC student 'frequently' sexually assaulted on school bus