Police beat meth user into a coma and now Sacramento will pay $5.2 million.
---
The Sacramento city council will pay $5.2 million to the family of John Hernandez, who was shot with a stun gun and beaten by police officers into a coma in 2017.  The settlement is believed to be the largest on record by the city.  Hernandez suffered permanent brain damage, now has the mental capacity of a toddler, and requires assistance from a care giver 24/7.
"Although the city and involved SPD officers dispute liability in connection with plaintiff's claim, the parties agreed to settle in order to avoid further, protracted litigation and to eliminate the significant risk to both sides of trying this case to verdict," said Sacramento City Attorney Susana Alcala Wood.
"The money will help but won't bring John back," the family attorney, John Burris, said referring to his brain damage, adding, "In my point of view, this was an important amount of money that will allow him to have some decency of life… There can be never be a winner after a horrific tragedy like this, but Mr. Hernandez's settlement will ensure that he can be cared for in the years to come."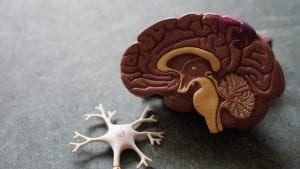 He continued, stating Hernadez suffered due to the "use of the tasers, the multiple use of the tasers, by officers who apparently either were not trained or didn't follow the training or manual that had been given to them.  As a consequence of that, they used it many more times than they should have.  And the issue that is troubling to me, this really started out as a minor event."
Officers had been called to the to the Rite Aid pharmacy on Alhambra Boulevard where Hernandez, a meth user, was acting erratically.
Burris explained, "At the time Mr. Hernandez ran away, he was suspected of no violent crime or felony.  Even one officer said when he ran 'let him go', and that's what should have happened.  This is a man who may have been creating a public disturbance, but he wasn't physically assaulting anyone, he didn't have a weapon…But under the principles of de-escalation, (police) could have slowed this process down…so it's an unfortunate set of circumstances that created this environment."
Of the $5.2 million, $3 million will be paid from the city's risk fund. The other $2.2 million will be paid through insurance.  Yet, Burris said it's not about the money, explaining, "What was important to us was one, the type of conduct the police engaged in, and number two, the damage to the client himself."
In 2018, Sacramento paid out $2.8 million to settle 24 lawsuits, four of which had alleged police excessive force.  This illustrates just how significant Hernandez's family settlement is.  Yet, some believe more needs to be done.
"It's not enough," said community activist Berry Accius with Voice of Youth, adding, "And the justice is a check…It doesn't matter if your loved one is permanently damaged or your loved one is deceased we'll give you a settlement and hope this whole thing goes away."
Hernandez will receive the money in a structured settlement and a special needs trust.  A team consisting of an economist and financial experts are working with the family. The Sacramento Police Department is disputing any liability in the case.
Sources:
Sacramento pays $5.2 million in lawsuit claiming cops beat, tased man into coma
Sacramento Will Pay Largest Settlement In City's History To Man Left In Coma By Police