Phoenix-based opioid manufacturer Insys Therapeutics has officially filed for Chapter 11 bankruptcy protection just five days after agreeing to pay $225 million to settle the litigation against it concerning the powerful fentanyl spray, Subsys.  Insys asked the court to "allow it to sell its assets to pay more than $250 million in debts," according to the petition.  However, filing for bankruptcy means that the total settlement may never be collected.
"After conducting a thorough review of available strategic alternatives, we determined that a court supervised sale process is the best course of action to maximize the value of our assets and address our legacy legal challenges in a fair and transparent manner," Insys CEO Andrew G. Long said.
Insys has reported $175 million in assets and $262.5 million in debt as of March 31, 2019.  The company's founder John Kapoor owns 63.2%.
Under Chapter 11 protection, the company will be able to keep operating as it comes up with a plan to defend Kapoor against criminal charges.  Kapoor and four other top executives were found guilty of racketeering conspiracy in May.  Insys also recently pleaded guilty to five counts of mail fraud, admitting it bribed doctors to boost sales Subsys.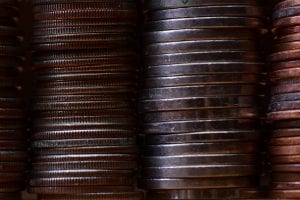 The Subsys scam involved paying doctors through a fake "speakers' program" between 2012 to June 2015 and other underhanded tactics, including lying to insurance companies to ensure they would cover the Subsys prescriptions, which can cost $10,000 a month or more.  A rap video was also leaked earlier in the trial showing a top marketing executive rapping lyrics related to the fentanyl spray's profitability.
Alec Burlakoff, one-time vice president of sales, also admitted at trial he met exotic dancer Sunrise Lee at the strip club where she worked and recruited her to sell Subsys because he felt she had the "ability and the willingness and the desire to talk to physicians and speak with them about the quid pro quo."  After hiring Lee, Burlakoff said executives received an anonymous email with topless photos of the stripper.
Burlakoff pleaded guilty in November of last year to racketeering conspiracy.  Kapoor's attorney has tried to portray Burlakoff as a liar who would cut deals with physicians and is willing to say anything to take down Kapoor in order to get away with a more lenient sentence.
"I knew that every dollar I spent was going to be tracked and that the expectations on return on investment, on dollars back to the company, were very high," Burlakoff said during his trial.
Michael Babich, former Insys chief executive, cut a deal with prosecutors.  Following his guilty plea to conspiracy to commit mail fraud and wire fraud and to mail fraud, he said he "felt the company owned several doctors who had received thousands of dollars from Insys to prescribe Subsys, and he didn't want them to prescribe other competing fentanyl products."
In bankruptcy, the government will become a creditor and it is not clear how much of the civil settlement will collect.  Insys remains liable for the $28 million forfeiture amount outlined in the criminal settlement.
Sources:
Insys Hired a Stripper to Boost Sales of Subsys
Insys Files For Chapter 11, Days After Landmark Opioid Settlement Of $225 Million
Insys Execs Have Shown Complete Disregard for Subsys Patients