San Marcos will pay $175,000 to settle claims that it failed to provide adequate security to a Biden campaign bus being targeted by so-called "Trump Train" participants.
---
San Marcos will pay $175,000 to settle allegations that the Texas city failed to respond to political violence and attempted voter intimidation by "Trump Train" participants in 2020.
The terms of the settlement will require San Marcos police officers and other professional staff to receive additional training. They must also explore new ways to build and maintain community trust.
According to The Texas Tribune, aside from mandating reform, the settlement will also direct an estimated $175,000 to four plaintiffs, all of whom were on a Biden campaign bus that was nearly run off the road by the Trump Train.
The plaintiffs include:
Former Texas state Sen. Wendy Davis, who was running for Congress;
Former Biden campaign staffer David Gins;
Biden campaign volunteer Eric Cervini; and
Bus driver Timothy Halloway.
Collectively, the four plaintiffs had accused San Marcos law enforcement of ignoring multiple requests for a police escort as the Biden campaign bus traveled on Interstate 35 between San Antonio and Austin.
While passing San Marcos, the bus was surrounded by Trump supporters, who weaved in between lanes and drove dangerously close to the bus. Some of the Trump Train participants were also filmed screaming and throwing items from their vehicles.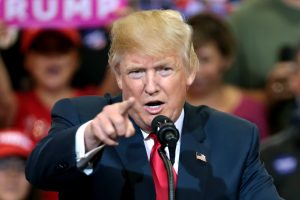 At one point, the Trump Train succeeded in nearly driving the Biden campaign bus off the road, forcing it to proceed at a near-crawl.
"The intimidation we experienced on the highway that day and the threat to our safety, simply for engaging in the political process and supporting the candidate of our choosing, should never happen in this country," Davis said in a statement released by Protect Democracy, the organization that represented the plaintiffs in their complaint.
The lawsuit was first filed in 2021, and has been litigated ever since.
Earlier this week, though, the San Marcos City Council discussed the lawsuit behind closed doors, with the mayor saying that council members had given "staff direction" on the complaint.
While the city has been reluctant to provide much information about the settlement, the Texas Tribune and other media outlets have obtained copies of the agreement.
Protect Democracy attorney John Paredes said that his clients have achieved an important victory.
"Our clients have achieved an important victory for free and fair elections by holding to account law enforcement who refuse to protect them from harassment," Paredes said. "We must be able to rely on law enforcement to protect the fundamental right of every American regardless of political beliefs, to support and advocate for the candidate of their choice and engage in the peaceful process of democracy."
The terms of the settlement require the city to issue a public statement on the agreement within three days.
Sources
City of San Marcos and Texas Police Officials Settle Case After Refusing to Protect Biden-Harris Supporters from "Trump Train" Ambush, Violating the Klan Act
San Marcos forced to pay $175,000 to Wendy Davis, other Democrats after "Trump Train" incident
San Marcos settles lawsuit over 2020 'Trump Train' bus incident