Earlier this year on September 13, Kenneth DeVeau, 57, passed away after he suffered a heart attack "when he was evacuated from his home during the Merrimack Valley gas disaster." Now, months later, his family decided it plans to sue Columbia Gas and its parent company.
But what happened? What caused the gas explosion that prompted the evacuations? Well, according to reports from the day of the incident, a "series of fires and explosions on pipelines operated by Columbia Gas ripped through Lawrence, Andover, and North Andover" on September 13, 2018. As a result, thousands of residents were forced to evacuate their homes, including DeVeau.
According to family members, DeVeau had a heart condition that was exacerbated by the September 13 gas explosions and evacuation. In the chaos of the event, DeVeau's sister instructed him to "activate his emergency medical bracelet so an ambulance would take him to a hospital," according to Marc Breakstone, the attorney representing the family.
However, later on in the evening, DeVeau's sister witnessed him being "transported into an emergency shelter at North Andover High School." Because the area was cordoned offer, she couldn't reach her brother to help him.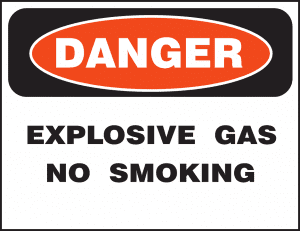 The following day, DeVeau suffered a "massive cardiac arrest" and eventually died from complications a few days later on September 26. While commenting on DeVeau and his heart attack, Breakstone said:
"He had been resuscitated and brought to Lawrence General Hospital and he was initially conscious. He was asking the doctors if his house had blown up…He was crying because he thought that was why he was at the hospital…He slipped into a coma, and died on Sept. 26 as a result."
In their suit, the family argues that DeVeau's death was the direct result of "negligence of Columbia Gas, which caused him to be placed in an environment that his body could not handle." The family also notes in the suit that DeVeau suffered from a variety of illnesses, including a weakened heart and Myotonic Dystrophy. Despite his many illnesses, his family described him as a "kind soul with a huge heart, always passive and always forgiving, who deeply loved his family and friends."
It's important to note, however, that before the family's suit can be filed, DeVeau's sister "must be appointed the personal representative to his estate, which could take months." Nonetheless, the family plans to proceed in the litigation process as soon as possible. Once filed, it will actually be the second wrongful death case filed against the companies involved in the September 13 gas explosions.
Sources:
Second wrongful death lawsuit to be filed against Columbia Gas
Family Plans to File Wrongful Death Lawsuit Against Columbia Gas
Join the Discussion