Over the next few months, Austin attempted to coerce and entice the second minor into engaging in commercial sex acts, instructing her to "Look up this (adult pornography) website please we need to start making money. Please, for me."
---
INDIANAPOLIS – Isaiah Austin, 21, of Indianapolis, Indiana, was sentenced to 25 years in federal prison after pleading guilty to coercion and enticement of two minors while required to register as a sex offender, and illegally possessing a firearm.
On December 3, 2020, Isaiah Austin was convicted in state court of the criminal confinement and sexual battery of a minor. He was sentenced to a total of five years in prison, with the time he served in pretrial detention executed, just less than a year, and the remaining four years to be served on probation. He was released from custody on the same day and was required by Indiana law to register as a sex offender.
In February 2021, Marion County probation officers conducted a compliance visit on Austin at his home. During their search, officers located a cell phone which contained multiple images and videos of child sexual abuse, as well as images of Austin holding firearms. Officers also uncovered text and Snapchat messages between Austin and a 14-year-old girl, beginning in early January 2021, less than a month after he was released from custody. In these text and Snapchat messages, Austin detailed sexual acts he wanted to engage in with the child and instructed her to send him sexually explicit images of herself.
On November 10, 2021, Austin engaged in a Facebook chat in which he agreed to sell a handgun. On November 17, 2021, Lawrence Police Department officers went to an address where Austin had been staying for the past week. Austin fled the residence by running out of the house and jumping the fence as police arrived. The homeowner and their partner turned Austin's 9mm handgun over to officers, which was the same make and model as the gun Austin agreed to sell.
On January 14, 2022, Austin was arrested on federal charges resulting from his exploitation of the 14-year-old girl. While detained in pretrial custody, Austin began sexually exploiting a second minor victim using the jail's phone and messaging systems. Beginning in March 2022 and continuing through September 2022, Austin directed the second minor to engage in sex acts with an adult male relative of Austin's and send videos of the conduct to Austin.
Over the next few months, Austin attempted to coerce and entice the second minor into engaging in commercial sex acts, instructing her to "Look up this (adult pornography) website please we need to start making money. Please, for me." Austin arranged for an adult male to meet up with the second minor for sex and told her that he would get her name tattooed on his face if she recorded the sexually explicit conduct. Austin can be heard on recorded jail calls directing the adult and the minor to engage in sex acts and confirm that they were being recorded.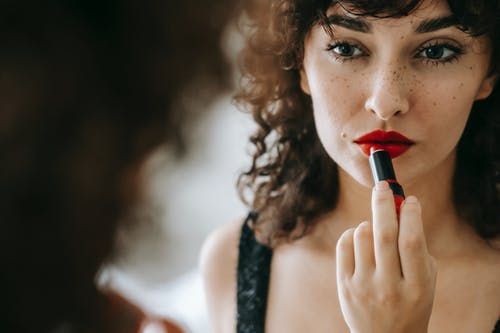 "This serial sexual predator engaged in years of heinous sexual abuse and exploitation of children, undeterred even while he was on probation and in custody," said Zachary A. Myers, U.S. Attorney for the Southern District of Indiana. "He exploited vulnerable, underage girls for his own sick gratification with utter disregard for the dignity or safety of his child victims. Together with the U.S. Secret Service, IMPD, and Indiana's outstanding Internet Crimes Against Children Task Force, our federal prosecutors are committed to identifying and prosecuting these dangerous criminals. The sentence imposed here will ensure that our children are protected from this defendant for decades to come."
The case was investigated by U.S. Secret Service and IMPD as part of Indiana's Internet Crimes Against Children Task Force, with valuable assistance provided by the Lawrence Police Department. The sentence was imposed by U.S. District Court Judge, Jane Magnus-Stinson. Judge Stinson also ordered that Austin be supervised by the U.S. Probation Office for 15 years following his release from federal prison and pay $5,000 in restitution to each victim.
U.S. Attorney Myers thanked Assistant United States Attorney Lawrence D. Hilton, who prosecuted this case.
This investigation was conducted by the Indiana Internet Crimes Against Children (ICAC) Task Force, a multiagency task force led by the Indiana State Police that investigates and prosecutes persons who use the internet to sexually exploit or entice children. Each year, Indiana ICAC investigators evaluate thousands of tips, investigate hundreds of cases, and rescue dozens of children from ongoing sexual abuse. Visit https://www.in.gov/isp/icactf/ to learn more about their efforts.
This case was brought as part of Project Safe Childhood, a nationwide initiative launched in May 2006 by the Department of Justice to combat the growing epidemic of child sexual exploitation and abuse. Led by U.S. Attorneys' Offices and the Child Exploitation and Obscenity Section, Project Safe Childhood marshals federal, state, and local resources to better locate, apprehend and prosecute individuals who exploit children via the internet, as well as to identify and rescue victims.