A couple years after the tragic I-64 accident that claimed the life of Jerrell Simmons, a lawsuit settlement has been agreed to between his widow and the parties responsible for the accident.
---
An undisclosed settlement was recently reached between the widow of a man who died following an I-64 vehicle accident in 2017 and Dart Trucking Co. The suit was originally filed in January 2018 and also named truck operator Justin Adkins, Calgon Carbon Corp., and Elizabeth Lewis as defendants. What happened, though? Why was the suit filed to begin with?
According to the lawsuit, Jerrell Simmons, 70, was involved in a vehicle accident on April 7, 2017, near the "4-mile marker of Interstate 64 in Huntington." The force of the impact resulted in "his vehicle being pushed 100 feet over a bridge when Elizabeth Lewis lost control of her vehicle."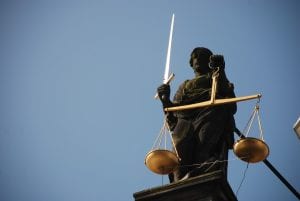 Since the accident, Lewis has been hit with DUI charges in Wayne County and awaiting "possible indictment on the case." Prior to the accident, the suit claimed Lewis allegedly lost control of her Ford Ranger truck and swerved into another lane of traffic, striking a vehicle in front of Simmons. Out of caution, Simmons allegedly slowed his vehicle, but it was too late. Lewis had set off a chain reaction of vehicles bumping into each other. Simmons' vehicle was eventually hit from behind by a Dart truck operated by Adkins. The result sent Simmons' vehicle off the roadway where it plummeted "more than 100 feet over an I-64 overpass bridge that spans Spring Valley Drive."
When emergency personnel arrived at the scene, Simmons was rushed to Cabell Huntington Hospital where he tragically passed away after spending "three weeks on life support." He suffered extensive injuries from the accident, including "five fractured vertebrae, two broken legs, two punctured lungs by four broken ribs, a broken clavicle and a broken nose." During the three weeks he spent on life support, he remained unconscious while family members, including his son, Lane, documented his time in the hospital on social media to extended family and friends.
As a result of the fatal incident, the lawsuit argued that the defendants all operated their vehicles negligently and "failed to maintain a proper distance between vehicles." It also alleged that the defendants "were speeding and failed to properly inspect their vehicles."
It's important to note that the recent settlement with Dart Trucking "does not affect the claims against Lewis." In fact, back in May 2018, she was found to be in default when she failed to "respond to allegations made against her in the same lawsuit."
For now, the settlement amount is being kept confidential, as per the terms of the agreement. The funds are expected to go towards doctor bills, attorney fees, and Simmons' estate.
Sources:
Lawsuit settled in fatal 2017 crash on I-64