State background check failed to identify a run-in with the law on foster parent's record. He is now serving 20 years behind bars for sexually abusing three boys.
---
Hawaii is set to pay $585,000 to settle a sex abuse lawsuit filed on behalf of two former foster children abused by their system appointed parent.  The lawsuit was filed in 2014 and alleged the state's Department of Health and Human Services (DHHS) officials should have known that caregiver Florentino Rio was unfit.
Rio was convicted of sexually assaulting three boys who lived with him in the two-year span from 2009 to 2011.  The lawsuit subsequent filed on behalf of two said that DHHS was negligent in looking into the matter.  The man initially went by the name Zack Morris when he relocated to the state from New York and later changed his name.  A background check under his new name as part of the foster parent licensing process in 2008 "did not uncover any information" that raised concern about his suitability.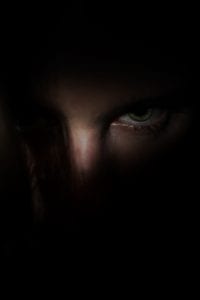 Before moving to Hawaii, NY authorities found that Rios and his wife "had provided inadequate guardianship for their 4-month-old son" after discovering the infant with multiple injuries.  Their child was temporarily placed in foster care.  The 2003 report did not show up, however, in the background pulled for Rios' license in Hawaii, according to court documents.
The abuse came to light after a boy was placed in Rios' care who Rio claimed assaulted him.  The boy told authorities Rios had sexually abused him.  DHHS performed a follow-up investigation of the claims and ultimately classified the allegation as "unconfirmed."  The minor was removed from the home.
Rios had also filed lawsuits against the department, claiming discrimination and unlawful investigations in 2010.  Two brothers were then placed in his care.  The younger of the two reported sexual abuse.  Jon Jacobs, an attorney for the two boys, said the "survivors are seeking closure."
This month, the House of Delegates also met regarding health- and child welfare-related bills up for discussion and was divided on an amendment to the foster care bill, HB 2010, which proposes to allow the DHHS to contract out foster care to managed care organizations.  Majority Leader Amy Summers, R-Taylor, proposed to restore a sentence that had previously been removed, which states, "A residential child care center which has entered into a contract with the department to provide services to a certain number of foster children, shall accept any foster child who meets the residential child care center's program criteria, if the residential child care center has not met its maximum capacity as provided for in the contract."
The debate was primarily centered around the ability of these centers to handle foster children who display serious challenges.  A hypothetical example used was the possibility of a boy who had committed sexual assault staying in a center with vulnerable peers.  Bill sponsor Kayla Kessinger, R-Fayette, argued that some kids are sent to jail when care beds aren't available, so, she said, "Instead of sending kids to jail, let's keep them here and give them the love and the care that they need."
Unfortunately, the plan isn't failsafe and not all homes are a better fit.  Despite every attempt to place children in loving, caring environments, caregivers like Rios can still fall through the cracks.  Rios is currently serving a 20-year prison sentence for his crimes.
Sources:
State settles suit over child sexual abuse in foster care