Tinder users 30 and over joined a class action lawsuit over being charged more for the app's upgraded service than their 29 and younger counterparts. The company settled by offering them $11.5 Million worth of "Super Likes" for free.
---
The popular dating and hook-up app Tinder has reached a $17.3 million settlement with its California users aged 30 and over who joined a class action lawsuit alleging the service charged them twice as much as users 29-and-under.  The lawsuit was led by plaintiff Lisa Kim who filed the complaint after discovering in 2015 she was paying $19.99 to use Tinder Plus while those aged 29 and younger were paying only $9.99 per month.  The upgraded service provides users with advanced features such as  "Super likes" and  and a passport feature which allows one to swipe anywhere in the world.
Tinder defended its decision to charge older users more by responding that these users are more equipped financially to handle a higher fee.  The company stated in 2015, "During our testing we've learned that younger users are just as excited about Tinder Plus but are more budget constrained and need a lower price to pull the trigger."
Tinder initially tried blocking the litigation by citing the arbitration clause in its Terms of Service, but Kim appealed that clause when the settlement was reached.
Under the agreement, each person who submitted a claim –230,000 in total – will receive 50 in-app "Super Likes" (apparently worth $11.5 million), with the option to claim another 25 or receive a $25 check, a free Tinder Plus or Tinder Gold subscription.  In exchange, the users must drop their claims.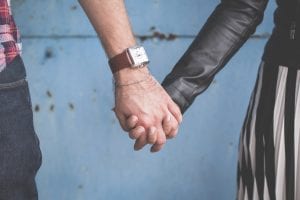 As part of the terms, Tinder also agreed it would "stop the discriminatory price tiers for subscription-based services," but only in the state of California. The company may also continue to offer discounts to users 21 years or younger.
Tinder is no stranger to the court system.  Its co-founders are currently suing the app's parent companies IAC and Match Group for $2 billion dollars "for lowering Tinder's valuation and taking away stock options."  The lawsuit also cites claims of "rampant sexism and sexual harassment."
The harassment lawsuit contains allegations that former IAC CEO Greg Blatt, who succeeded Sean Rad as CEO, sexually harassed Tinder vice president of marketing and communications Rosette Pambakian, listed as a plaintiff, and that Match allegedly "merged Tinder into itself to eliminate stock options without telling any of the employees."
Pambakian said she joined the lawsuit to "shine a light on the terrible practices I have witnessed from Match, including covering up sexual misconduct by senior executives and depriving talented employees of hard-earned compensation."  She also claimed Blatt climbed on top of her in a hotel room after a company holiday party in 2016 and his advances "were not consensual."
Rad reported this incident to Match's general counsel, Jared Sine, but Pambakian says Blatt wasn't reprimanded and kept his position.  This was representative of the systematic way the company brushed such matters under the rug.  Match responded to her claims, "The Match Group Board — with the assistance of experienced outside counsel from two nationally recognized law firms — promptly conducted a careful and thorough investigation under the direction of independent Board members, concluded, among other things, that there was no violation of law or company policy, and took appropriate action."
Sources:
Tinder settles age discrimination lawsuit for $17.3 million
Tinder settles age discrimination lawsuit with $11.5 million worth of Super Likes