In today's digital world, it's easier than ever for people to find out how companies perform with respect to achieving accident-free goals and cleanliness targets.
---
In the fast-paced economy of the 2020s, company owners pay more attention to safety than ever before. Why? While the reasons behind the near-obsession are many, several account for the majority of ramped-up safe practices programs and official policies. Operating a safe workplace where employees and customers face a low risk of danger is a profitable business model. That wasn't always the case, particularly in generations past when organizations could hide information from the public.
Nowadays, managers and owners understand the shorthand equation that spells long-term success: safety equals profit. Investing in methods, software, processes, people, and programs that minimize physical risk on the job and elsewhere is a smart way to run a business in the 2020s. Plus, a focus on safe practices leads to efficiency, increases consumer demand, makes it possible to abide by the law, and more. Here are additional details about why so many entrepreneurs and commercial enterprises avoid risk, danger, and unsafe practices.
The Law
As in so many areas of life, following the law is a practical way to get things done. Adhering to all the rules and regulations in a given industry means making your small business successful and keeping operational expenses low. Fines and other financial penalties can cost companies a lot. But in addition to monetary fines, there are criminal penalties, cease and desist orders, and license cancellation. 
All play a role in preventing unsafe products and practices. Health department inspectors, OSHA (Occupational Safety and Health Administration) agents, IRS auditors, and dozens of other representatives of officialdom have the power to make things difficult for organizations that don't abide by the law. When those rules are about safe practices, the cost of failure can be substantially costly. For consumers and company owners, following the rules makes practical sense.
Efficiency
When operations are as safe as they can be, the result is efficiency. That fact applies to all commercial sectors, but it's especially apparent in the transport industry. Fleet managers leverage the power of video-based programs to minimize accidents, prevent illegitimate legal claims, and reach financial goals. 
The most effective way for transport managers to learn how to assemble a program based on video technology is to review a comprehensive fleet safety guide that explains all the details. Transporting goods by truck, van, or smaller vehicles across open roadways is an inherently dangerous practice. Whether supervisors choose to use video systems or various other strategies for keeping drivers, pedestrians, and cargo safe, the overall goal is to make on-time deliveries with zero accidents or mishaps.
Good Intentions
Human nature is a contributing factor in the general struggle to avoid accidents and danger while conducting any type of business enterprise. Those who run retail stores purchase liability insurance policies, follow local guidelines for preventing on-site accidents, and adhere to other state and federal rules for keeping customers and employees unharmed. But owners are those who also live and work in the community, so they understand the importance of protecting their fellow citizens from harm. Merchants must abide by multiple rules, laws, and regulations. But they sometimes do so out of good intentions and the human desire to help others.
Money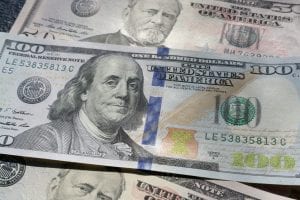 Good intentions aside, breaking the law almost always results in losing money through fines or decreased demand for goods and services. While a tiny percentage of operators attempt to actively break the rules in the hope that they don't get caught, most entrepreneurs are honest. They want to avoid the hassles that come with citations, notices, and legal orders. Running a profitable enterprise is, first and foremost, about earning a profit. Anything that threatens to decrease profitability is to be avoided. Self-interest is a huge motivator for owners who want to build a customer base and build an organization that enjoys long-term success.
Consumer Demand
There are plenty of reasons for managers and principals to emphasize safety, but one of the most compelling reasons behind the practice is consumer demand. Savvy clients and customers don't want to buy from merchants that are regularly in the news for accidents, health department citations, and forced shutdowns. Individuals have more collective power than they realize. 
Usually, all it takes for an owner or entrepreneur to ditch an unsafe process or practice is a push from buyers. In today's digital world, it's easier than ever for people to find out how companies perform with respect to achieving accident-free goals and cleanliness targets. Sellers with less than stellar records can say goodbye to widespread goodwill from prospective and current buyers. The same is true for B2B sellers, who routinely exclude corporate names from their preferred lists due to unsafe practices and similar behaviors.