Suicide rates in Michigan are alarmingly high and may be linked to opioid use, according to a recent University of Michigan study.
---
About every five hours, a Michigan resident dies by suicide, with rural counties having the highest rate of suicides.  What's more, fatal drug overdoses happen at an even higher rate, according to new research from the University of Michigan (U-M).  Researchers suggests the hike in opioid overdoses and suicides may be linked, and public health specialists may need to reexamine their approach to policies regarding these matters.
"Unlike other common causes of death, overdose and suicide deaths have increased over the last 15 years in the United States," Amy Bohnert, associate professor of psychiatry at the University of Michigan Medical School, said.  She added that both share "factors that increase risk for each…[and] support the idea that they are related problems and the increases are due to shared fundamental causes."
Bohnert co-authored the study by U-M and the Veterans Affairs Center for Clinical Management Research, which was published in January in the New England Journal of Medicine.  "Across the nation, suicides and unintentional overdoses went from a combined 40,000 in 2000 to over 110,000 in 2017, a rise of 168 percent," the report indicates.  Michigan's rate spiked from 1,100 to 3,300 over this same time period, with the Upper Peninsula and northern Lower Peninsula witnessing the highest rates – in some counties, double the state average.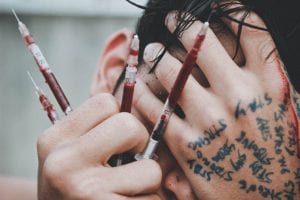 Researchers state that, "fueled by the opioid crisis, southeast Michigan urban areas like Wayne, Macomb and St. Clair counties led the state in overdose deaths from 2015 through 2017."  The study also noted "more than 40 percent of U.S. suicide and overdose deaths in 2017 involved opioids."  And, despite efforts to intervene and adequately address the problem, researchers conclude it's "clear that prevention efforts have been insufficient."
White males make up 70 percent of suicides in Michigan, but rising numbers of the young and rural residents are ending their lives.  "In 2017, 217 people under age 25 died by suicide in the state, nearly 80 percent higher than a decade before," according to the U-M study.
Youth suicides are "going up and they are devastating for families and communities," said Patricia Smith, Violence Prevention Program Coordinator for the Michigan Department of Health and Human Services.  She stated a federal grant to the state has been implemented to promote youth suicide prevention.  It's providing just under $750,000 in 2019.
Smith said that grant has "funded youth suicide prevention training over the years for more than 7,000 Michigan mental health workers and 'gatekeepers' – anyone who potentially could encounter someone in crisis, from a teacher or coach to clergy or youth organization volunteer."  She added, "there are no state funds targeted specifically at adult suicides."
Smith said, "New regulations to help the state better track prescriptions for opioids as well as a $750,000 federal grant to MDHHS to educate physicians about best practices for opioid prescriptions," will help to reduce opioid overdose deaths.
Ron Samarian, chief of psychiatry at Beaumont Hospital – Royal Oak said drug and alcohol use and easy access to guns has contributed to the problem.  He states, "You combine…a strong presence of firearms and alcohol or drug use and that is a lethal combination."
"Mental health conditions are often seen as the cause of suicide, but suicide is rarely caused by any single factor," according to the Centers for Disease Control and Prevention (CDC).
Sources:
Suicides, often linked to opioids, spike in rural Michigan and among young
Opioids fueled a doubling of suicides and overdoses in the U.S.