The lawsuit was dismissed nearly two months after the lead plaintiff said that she no longer wished to litigate the claim, citing pregnancy-related complications. Subway attorneys have since said that her attorneys pressured her to give up after realizing that they would not receive a "windfall settlement."
---
A high-profile lawsuit filed by a California woman who claimed that Subway's tuna products were made with other ingredients has been dismissed.
According to Reuters, Subway recently announced that it has reached an agreement with plaintiff Nilima Amin, who will not contest the lawsuit being dismissed with prejudice.
A lawsuit that is dismissed with prejudice cannot be filed again.
Subway says that it welcomes U.S. District Judge Jon Tigar's decision to approve the settlement.
Tigar is expected to issue another ruling, in which he will determine whether Amin's lawyers should be sanctioned.
"Subway serves 100% real, wild-caught tuna," Subway said in a statement. "The lawsuit and the plaintiff's meritless claims, which have always lacked any supporting evidence, resulted in the spread of harmful misrepresentation and caused damaged to Subway franchisees and the brand."
In her original complaint, Amin said that she had ordered Subway tuna products dozens of times.
However, in January of 2021, she filed a claim against Subway, saying that its tuna contained other ingredients, including different species of fish and animal.
Amin and her co-plaintiff, Karen Dhanowa, asked a court to award damages for fraud, intentional misrepresentation, unjust enrichment, and other civil violations.
Both plaintiffs said they were, in effect, "tricked into buying items that wholly lacked the ingredients they reasonably thought they were purchasing based on Subway's advertising and marketing of the product."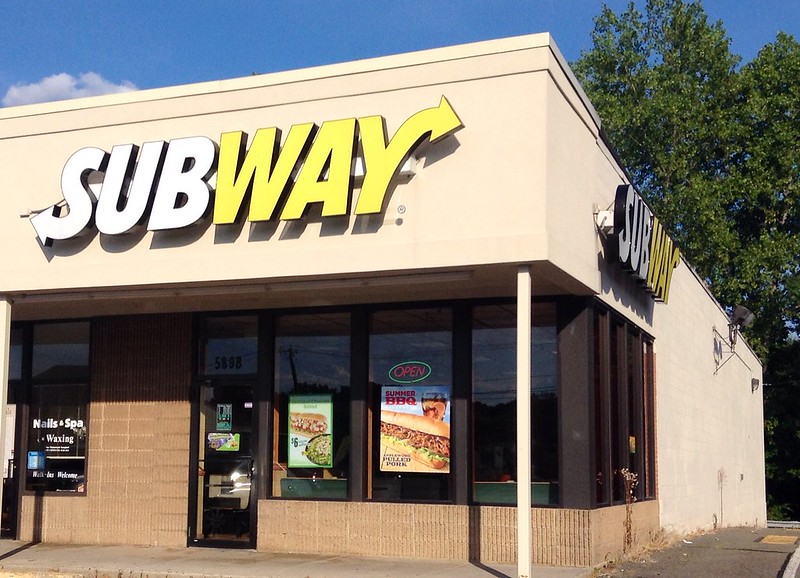 Subway, the women said, was "saving substantial sums of money in manufacturing the products because the fabricated ingredient they use in the place of tuna costs less money."
Earlier this year, in May, Amin asked that the lawsuit be dismissed because she had become pregnant.
Amin cited "severe" morning sickness and "debilitating" conditions, which left her unable to continue litigation.
Shortly afterward, Subway demanded that Amin's lawyers be sanctioned, saying that the plaintiff's unexpected departure from the case reflected her lawyers' realization that they would not receive a "windfall settlement" in their "high-profile shakedown."
Somewhat interestingly, though, the New York Times commissioned a series of DNA tests on different Subway tuna products.
The results, gathered from the testing of 60 inches of tuna-based products, indicated that there was no tuna present in any of Subway's supposed tuna sandwiches.
The New York Times said that there were two possible explanations: first, that Subway's tuna is so heavily processed that any actual tuna cannot be identified. Second, that there simply is no tuna.
Other newspapers reported different results, some of which indicated that Subway's tuna products were, in fact, tuna-based.
Sources
No tuna DNA detected in Subway's tuna sandwich: report
Subway tuna lawsuit has been dismissed
Woman suing Subway over claim its tuna products don't contain the fish asks judge to dismiss case because she is pregnant – sandwich giant demands her lawyers be sanctioned and pay $610k for bringing frivolous case
Woman who sued Subway over 'fake' tuna moves to drop case; sub chain demands payment for legal fees