The ruling could cost the tobacco industry billions, but barriers remain for smokers hoping to recoup the damages wrought by cigarettes.
---
The U.S. Supreme Court snubbed out a tobacco industry appeal to dismiss lawsuits filed by thousands of Florida smokers, who could collect billions of dollars in damages.
According to Bloomberg, the justices rejected appeals by subsidiaries of Altria Group Inc. and British American Tobacco Plc. Covering eight cases and their outcomes, the companies may have to pay upwards of $120 million in awards.
Attempting to wriggle their way out of responsibility, the companies argued they weren't given adequate time to prepare a defense. Bloomberg says the ploy is similar to others mounted by Big Tobacco in recent years.
The Supreme Court has, at least in recent history, turned down similar appeals by cigarette-makers. And Florida set the stage for individually-led litigation more than a decade ago.
In 2006, the Florida Supreme Court vacated a class action judgment against tobacco companies. Despite blowing away what would have been a large award, the panel determined that each plaintiff could bring their own, separate suits against the industry's biggest players.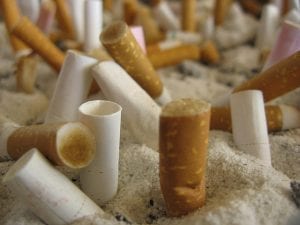 While plaintiffs still have to demonstrate they've suffered poor health outcomes as a consequence of misleading marketing and product defects, they've cost manufacturers tens of millions in recent years.
And that trend's liable to spell continued trouble for the industry. Altria Group and British American Tobacco must contend with another 2,300 pending lawsuits in Florida alone. Bloomberg notes that the cases which have already gone to trial have produced more than $800 million in judgments.
With many awards are based off decades-old jury decisions, the tobacco industry is asking for more leeway and an upset in precedent. Nevertheless, lower courts contend that dated findings can at least serve as starting points for new complaints.
Jurist.org notes that Altria and British Tobacco have employed novel strategies in contending personal injury and wrongful death lawsuits. In Mary Brown v. Philip Morris USA, the defendants argued that old jury instructions are illegal under Florida law. And in Searcy v. RJ Reynolds Tobacco, cigarette-makers argued that adhere to the 2006 verdict strips them of due process and violates the Seventh Amendment rights of corporations.
The Florida Watchdog reports that the Supreme Court didn't explain its rationale in discarding Big Tobacco's appeal.
While Justice Brett Kavanaugh did not participate in or otherwise contribute to the ruling, the court's decision marks the 26th time it has denied tobacco companies' appeals to federal- and state-level judgments.
The Watchdog claims that tobacco-related awards tend to juxtapose high liability amounts with low Tobacco Appeal Bonds. Consequently, tobacco companies often appeal awards that supersede their bonds, launching series of appeals that delay positive outcomes for people injured and killed by cigarettes.
Sources
Cigarette Makers Rejected by U.S. Supreme Court on Florida Suits
High punitive awards, low appeals bond entangle thousands of Florida tobacco lawsuits
Supreme Court declines tobacco companies' efforts to block lawsuits
Supreme Court Rejects Tobacco Firms' Appeal on Smoker Lawsuits