Experts are saying that the opioid crisis is being fought from the wrong front.
---
More than 300 physicians and other medical professionals, including three former White House drug czars, recently wrote a letter to the Centers for Disease Control and Prevention (CDC) saying the war on opioids is focusing on the wrong front.  When the CDC released guidelines discouraging physicians from overprescribing opioids back in 2016, the signatories indicate they believe these guidelines began to be misapplied.
Thirty-three states had imposed some type of limit on opioid prescriptions by October 2018, which shows the focus is still on physician prescribing.  Democratic Senator Kirsten Gillibrand of New York and Republican Senator Cory Gardner of Colorado are pushing for a limit at the federal level.
The senator posted a tweet about a proposed opioid legislation earlier this month which was hit with numerous objections suggesting she is being shortsighted in her views.  Her tweet read: "If we want to end the opioid epidemic, we must work to address the root causes of abuse.  That's why @SenCoryGardner and I introduced legislation to limit opioid prescriptions for acute pain to 7 days.  Because no one needs a month's supply for a wisdom tooth extraction."  Spartek (@sparteksolution), just one responder, stated "Essentially, the legislation would make it mandatory for weekly visits to the doctor when prescribed potent pain medication.  This is beyond dumb!  There are only so many hours in a work day."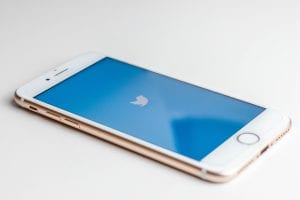 Under her and Gardner's legislation, initial prescriptions for acute pain, as indicated in the post, would span no more than seven days and include no refills.  Gardner says, "As I've met with Coloradans impacted by the opioid epidemic, the recurring story is clear.  Oftentimes, the first over prescription spurs the devastating path of addiction."
Gillibrand agreed, stating, "One of the root causes of opioid abuse is the over-prescription of these powerful and addictive drugs."
Former Attorney General Jeff Sessions recommended in 2018 that patients in pain "tough it out" with aspirin rather than opioids.  President Donald Trump, too, has also called for reducing opioid prescriptions. "It's so highly addictive," he said. "People go into a hospital with a broken arm; they come out, they're a drug addict."
However, illegal drugs, rather than prescription opioids, have accounted for an increasing proportion of opioid overdose deaths.  The CDC reports 47,600 opioid overdose deaths for 2017 (a new record) and heroin was involved in 15,500 of these.  Manufactured fentanyl and similar drugs were involved in 28,500 overdoses.  Pain medications, on the other hand, were involved in 14,500.  Other research shows that in the decade spanning from 2005 to 2015, the percentage of opioid abusers who started with heroin grew from 9 percent to 33 percent.
Gardner and Gillibrand's proposal does not apply to prescriptions for chronic pain, which is a good thing.  Yet, analyzing the available data raises the question of whether a federal crackdown on this front is a good idea, because it misidentifies the root of the problem by focusing on patients who are seeking out opioids for abuse, not who got addicted from prescription misuse.  Federal interventions also discourage addicts from getting safe treatment for pain.  One thing's for sure, a continued bipartisan focus on the problem of prescription opioids will guarantee that too much of the war on opioid abuse will keep being fought on the wrong front.
Sources:
War on opioid abuse is striking the wrong target