The family of a four-year-old boy recently sued the Flight Deck Trampoline Park for negligence after the child was seriously injured.
---
According to a lawsuit filed earlier this week, a four-year-old boy will have to visit an orthopedic specialist every six months until he is 18-years-old "because of injuries he suffered at a trampoline park in Fort Worth." The suit was filed in Tarrant County District Court and claims the boy was injured on April 7, 2017, at the Flight Deck Trampoline Park, located at 7751 Scott St.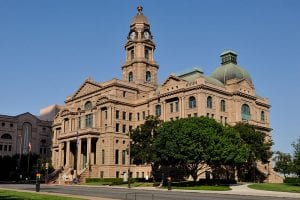 What happened, though? How did the boy sustain such a severe injury that requires treatment for years to come? It all started when the young boy was jumping alone on a trampoline. However, he was soon joined by "other jumpers who were larger than him" on the same trampoline. It's important to note that only "one person is allowed to jump on a trampoline at a time and Flight Deck employees are supposed to blow a whistle when the rule is broken." The suit alleges employees failed to blow their whistles. As a result of the old jumpers jumping on his trampoline, the younger boy was "propelled into the air, which caused him to lose control of his body." When his body slammed back on the trampoline, "his right leg was severely injured."
According to the lawsuit, the boy "received Salter-Harris fractures to the growth plate areas of both his tibia and fibula" and has already undergone many surgeries. Unfortunately, the injuries were so severe that the boy is "prohibited from playing sports."
As a result of the incident, the suit is seeking $1 million in damages and argues Flight Deck and its employees were "negligent by failing to provide adequate supervision of minor children at the park and by failing to enforce the single occupancy rule."
Though representatives for the trampoline park have yet to respond to requests for comment, Flight Deck's website has a waiver form online that all participants have to sign prior to jumping. In part, the form says that by "signing as an adult for a minor that they acknowledge participation in the park entails known and unknown risks that are inherently dangerous and that can result in personal injury, including physical and emotional injury, paralysis, death or damage."
Additionally, the company also argues that by signing the waiver, the "participant affirms they have insurance for medical expenses and says that Flight Deck won't pay for any costs incurred by any injuries, including the injury of children." On top of that, signing the waiver "releases Flight Deck from all claims for personal injuries sought against them."
The boy and his family are represented by Prevost, Shaff, Mason & Carns PLLC. The law firm has yet to respond to requests for comment.
Sources:
Texas boy severely injured at trampoline park, lawsuit says
Lawsuit: Boy, 4, must see doctor every 6 months until he's 18 after trampoline park injury