The quickly-settled class action accused TikTok of infringing upon children's digital privacy rights.
---
ByteDance, the China-based parent company of the popular TikTok app, settled a privacy lawsuit with parents less than a day after it was filed.
The lawsuit, filed Tuesday in U.S. District Court in Illinois, claimed that TikTok and its predecessor, Musical.ly, "surreptitiously tracked, collected, and disclosed" the personal information of minor children without their parents' permission. Filed as a class action, the claim would've covered an estimated six million users in the United States.
An attorney for the plaintiffs, Gary Klinger, told The Verge that a settlement had been reached but declined to comment on its conditions. In a separate statement, a TikTok spokesperson said that, although the company disagrees with many of the complaint's allegations, they felt they'd reached an acceptable "resolution."
"TikTok is firmly committed to safeguarding the data of its users, especially our younger users," the spokesperson told The Verge. "Although we disagree with much of what is alleged in the complaint, we have been working with the parties involved and are pleased to have come to a resolution of the issues."
TikTok, too, declined comment on the settlement's conditions.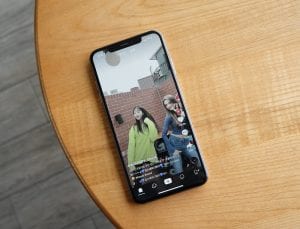 The lawsuit claimed that TikTok's precursor, the Musical.ly app, lacked proper safeguards. Without prompts or verification screens, the plaintiffs say that underage youth were instructed to fill out a form detailing personal information.
For instance, Musical.ly would instruct children under 13 to provide the app with their full name, telephone number and e-mail address. They, like other Musical.ly users, were also required to fill out a public "bio" and post a profile picture.
Without tweaking the proper settings, whatever information was provided could be accessed by other users.
"Because the App had virtually all privacy features disabled by default, there were serious ramifications, including reports of adults trying to contact minor children via the App," the lawsuit stated.
The complaint also implied that the shortcomings were especially egregious in light of TIkTok's popularity among children.
"The youth of the user base is easily apparent in perusing users' profile pictures, many of which explicitly noted the child's age, birthdate, or school," it said.
The lack of safeguards, says the lawsuit, constitutes a violation of the Children's Online Privacy Protection Act, or COPPA. Under the act's purview, social media companies—whether TikTok, Instagram or Facebook—cannot collect the data of children under 13 without first obtaining permission from the youth's parents or guardian.
Early reporting from The Hill suggests that TikTok and ByteDance have promised to revise their policies. TikTok also said it would provide a "limited, separate app experience" for children covered by COPPA, which would prioritize "safety and privacy protections."
Sources
TikTok Hit With Class-Action Lawsuit Over Child Privacy Violations
TikTok settles children's data lawsuit one day after it was filed
TikTok settles with Illinois family over children's data case