Timely Mission Nursing Home was recently hit with two lawsuits over the untimely deaths of two of its residents.
---
Timely Mission Nursing Home, a nursing home in Northern Iowa is in the midst of two lawsuits filed by family members of two former residents. According to the suits, both residents died due to neglect and abuse by the nursing home staff. One of the lawsuits was filed two weeks ago in Winnebago County District Court by the family of Virginia Olthoff. She died in February 2018. The second was filed by the family of Darlene Weaver, a resident who passed away in June 2017.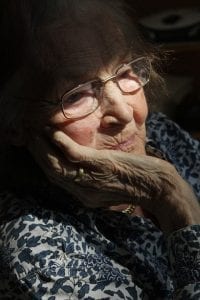 At the moment, a trial to resolve the Weaver suit is scheduled for March 2020, though the nursing home is hoping to have that date postponed. In that particular case, it's been indicated that Weaver's family hopes to be awarded "several million dollars in both punitive and compensatory damages."
What happened, though? Why did the families of the two former residents file the suits? For starters, Olthoff was rushed to Mercy Medical Center in Northern Iowa on February 27, 2018 "crying, moaning, screaming and bleating, but was given only a nonprescription pain reliever." According to officials, she "may not have had water several days before being admitted to the hospital." It is important to note, however, that before she was taken to the hospital, nursing home staff members "couldn't get a blood pressure reading or feel her pulse and waited nearly three hours before requesting an ambulance to take her to the hospital."
Shortly after being admitted to the hospital Olthoff was returned to the nursing home and died the same day. As a result, her family is seeking "an unspecified amount in damages for medical expenses along with funeral and burial costs, as well as punitive damages."
In Weaver's case, her family said Timely Mission failed to transfer her to a hospital in a timely manner when she began showing symptoms of distress. Additionally, the nursing home never notified Weaver's family or doctor that her health was deteriorating. The suit also alleges that Timely Mission "failed to monitor her appropriately to avoid injury" and failed to have "adequate staff on hand to care for Weaver."
These aren't the first two times the nursing home has received complaints about the care it provides. In fact, according to state officials, the Timely Mission Nursing home has been investigated 19 times "due to complaints over the five years before Olthoffs death." On top of that, the nursing home was fined $57,960 by the Centers for Medicare and Medicaid Services over a complaint-based inspection conducted in September 2017. During that inspection, it was revealed that a "staff member yelled and swore at residents, refused to assist them, and yanked on them by their arms and legs."
So how has the nursing home responded to the lawsuit? For starters, it issued a statement that said it "specifically denies that it is responsible for any acts or omissions that resulted in any injury, decline in health, or damages to Darlene Weaver," according to court documents.
Sources:
North Iowa nursing home faces two wrongful death lawsuits