A former Trader Joe's employee is suing the company over claims of wrongful termination, discrimination, and retaliation.
---
Trader Joe's recently came under fire over allegations of racial discrimination and retaliation. This week, Sydney Satre, a former employee, filed a lawsuit against the company, claiming she was "fired for criticizing the company's treatment of Black employees and Black Lives Matter."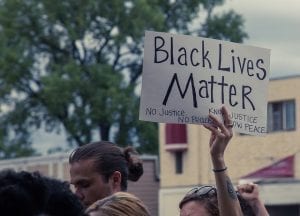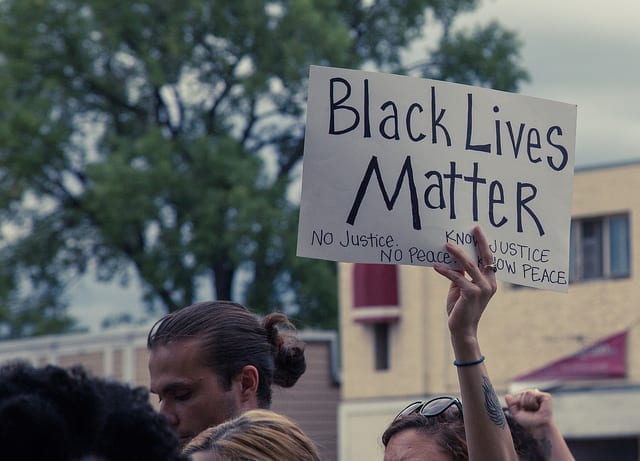 When commenting on the lawsuit, Maria Witt, the attorney representing Satre from Stutheit Kalin LLC, said:
"The issue here is the way that Trader Joe's was treating Black Lives Matter and the treatment of its Black employees as opposed to other messages and issues that they had allowed in the past."
What happened, though? Well, according to the lawsuit, Trader Joe's "inconsistently enforced a policy forbidding crew members from adding logos, statements or messaging to their uniforms." For example, Witt said, "staff at the store on SE Cesar Chavez Blvd were twice told they couldn't wear pins or messages of support for Black Lives Matter." However, Witt added that "the common custom and practice at the Cesar Chavez store was to allow all kinds of messages to be expressed within the workplace." Over the years, employees had been allowed to wear pins or face masks expressing LGBTQ pride and the store often offered support for sports teams and other messages. Black Lives Matter, however, was treated differently.
Satre, who is white, alleges her employer also retaliated against her "for vocally supporting Black co-workers." She ended up having a meeting with some of her co-workers with a regional manager to discuss their concerns, but a week later she was fired, the suit states. In her termination letter, Black Lives Matter is referenced, according to the court filings. The letter stated:
"You state we don't practice what we preach in our Values and are taking a neutral stance on Black Lives Matter. Trader Joe's strongly disagrees with your statements. It is clear…that you do not support Trader Joe's nor like working for the company. For this reason, we will be processing your separation from Trader Joe's effective immediately."
As a result, Satre is seeking $350,000 in damages.
In December, the popular retail chain updated its diversity and "inclusion efforts in staffing, sourcing and store location." The issue of uniforms, though, seems to vary between retail chains. For example, some stores in Oregon, like New Seasons, have come out in support of Black Lives Matter. A recent statement from the company reads:
"We respect individuality…and allow staff to wear Black Lives Matter and BLM messaging on apparel and buttons should they choose to do so."
Sources:
Trader Joe's faces Portland discrimination suit
Portland Trader Joe's Employee Says She Was Fired After Criticizing Company Policy Prohibiting Black Lives Matter Messaging