A Garda security truck is at the center of a wrongful death suit alleging the driver was negligent when it hit and killed a motorcyclist.
---
A state court jury in Texas began listening to opening statements earlier this week in a wrongful death case that could be worth $100 million. The suit itself was filed by the family of a motorcyclist, Virgilio Martinez Garcia, who was killed when an armored truck operated by GardaWorld Corp. crashed into him. GardaWorld Corp. is a security company based in Canada with more than 200 offices around the globe. The suit was filed in 2018 by the motorcyclist's wife, Beyanca Martinez and her children.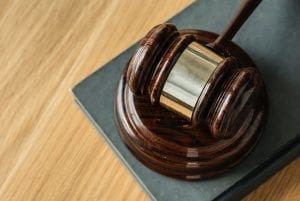 According to the lawsuit, Garcia died shortly after the collision with the GardaWorld truck. His family alleges the crash itself only happened because King Easley, the driver of the armored truck, made an illegal left-hand turn. The suit states "Easley was driving slightly ahead of and alongside Martinez on a road in Arlington, Texas on January 21, 2018, when he attempted a turn from the far right lane, resulting in Martinez slamming into the truck's side."
Additionally, the suit accuses the security company of "ignoring numerous crashes involving fatalities or serious injuries identified by Garda's former Executive Director 0f Workers' Compensation and Risk Management." The lawsuit also points out "factors identified as recurring problems by the Garda executive, such as unauthorized cell phone use by drivers and the use of unsafe, unqualified drivers, played a role in Virgilio Martinez's death." On top of that, it alleges the truck's lack of GPS navigation contributed to the collision because if it had had a navigation system, "it would have prevented Easley from having to make a sudden, sharp turn."
Garda, however, pushed back against the allegations and argued that "Garcia's supposed excessive speed caused the accident."
During opening statements, attorney Christopher Hamilton of Hamilton Wingo LLP, the attorney representing Garcia's family, requested between $80 and $100 million in compensatory damages from the jurors. He argued that "Easley should be held responsible for failing to immediately render aid to Garcia in the moments following the collision, instead choosing to contact a supervisor." He also noted that following the crash, Easley and the Garda messenger he was traveling with "remained in the armored truck."
Attorneys representing Garda pushed back against the suit and argued that Easley "had no obligation to render aid, stating in court filings that he blacked out immediately after the impact." The attorneys also alleged that the messenger, "Barham Ghafoor, was unaware of the collision and believed the truck had been hit by a rocket-propelled grenade, or RPG, in an attempt to rob the vehicle."
Judge Tonya Parker in Dallas County's 116th Civil District Court is overseeing the trial, which is expected to take about three weeks.
Sources:
$100M Wrongful Death Trial Over Armored Truck's Fatal Collision With Motorcyclist Begins In Texas
Widow says video reveals truth of husband's death in motorcycle crash