A Twitter attorney recently demanded that Meta preserve any evidence that could be relevant to a later legal dispute between the two companies.
---
Twitter is threatening Meta with legal action against the latter company opened its new application, Threads, which Twitter attorneys have described as a "copycat" application developed through the illicit use of so-called trade secrets.
According to CBS News, Twitter attorney Alex Spiro recently sent a letter to Threads, in which Spiro and his clients demanded that Threads cease "crawling or scraping of Twitter's followers or following data" and "preserve any documents that could be relevant to a dispute between Twitter, Meta, and/or former Twitter employees who now work for Meta."
While neither Spiro nor Meta responded to CBS News's request for comment, Andy Stone—Threads' communications director—said that no former Twitter employees worked with the company's engineering team.
"No one on the Threads engineering team is a former Twitter employee—that's just not a thing," Stone wrote on Threads.
CBS News notes that Spiro sent the "threatening letter" to Meta shortly after the company launched Threads.
Threads—a direct competitor to Twitter—reported more than 30 million new users within hours of its launch.
While Threads appears superficially similar to Twitter, insofar as it allows users to like and repost messages, it is linked with Instagram and allows Instagram users to retain and follow their Instagram friends.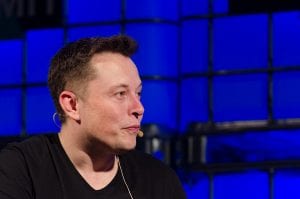 "Our vision is to take the best parts of Instagram and create a new experience for text, ideas, and discussing what's on your mind," Meta founder and C.E.O. Mark Zuckerberg said in an Instagram post, published shortly after Threads was made available for download. "I think the world needs this kind of friendly community, and I'm grateful to all of you who are part of Threads from day one."
Musk, however, has suggested that Zuckerberg and Meta used former Twitter employees' experience to gain an unfair competitive advantage.
"Competition is fine," Musk wrote on Twitter, "cheating is not."
CBS News reports that Threads' "foray into the social media space comes at a precarious time for Musk and Twitter."
Musk, who has improved increasingly controversial, recently announced a series of drastic changes.
These changes include a cap on how many tweets users can view per day, as well as a tacit refusal to moderate content that would have once been considered hate speech under Twitter's terms of use.
While Twitter has yet to file a lawsuit against Meta and Threads, Spiro's letter suggests that Twitter may be considering a formal complaint.
"Twitter has serious concerns that Meta Platforms has engaged in systemic, willful, and unlawful misappropriation of Twitter's trade secrets and other intellectual property," Spiro wrote.
Twitter, Spiro said, intends to "strictly enforce its intellectual property rights."
Sources
🟡 SCOOP: Twitter is threatening to sue Meta over Threads, @maxwelltani reports.
Twitter threatens legal action over Meta's "copycat" Threads, report says
Twitter threatens to sue its new rival, Threads, claiming Meta stole trade secrets