When discussing nursing home nightmare stories, many people tend to use the two terms interchangeably.
---
Denver, CO – Just last year, Denver was rocked by the guilty plea of a nursing home staff member, charged with the death of an elderly resident. Rather than being accused of abusing the resident, the member of staff was tried for neglect, after leaving the dependent elder alone and unattended in high temperatures for several hours.
With this tragic story in mind, our lawyers take a moment to offer some insight into just what constitutes nursing home neglect.
Abuse vs. neglect – what's the difference?
When discussing nursing home nightmare stories, many people tend to use the two terms interchangeably. However, Denver nursing home abuse lawyers warn that they are not regarded as one and the same thing, legally speaking. As such, it's a good idea to understand the basic differences between nursing home abuse and neglect.
First off, both abuse and neglect are serious threats to the well-being and even the livelihood of the victim. Abuse, for instance, takes many forms, such as physical (e.g. hitting, kicking, shoving), sexual (involving a resident in an unreciprocated and non-consensual sex act), emotional (harassing, name-calling, insulting), or financial (stealing, misusing credit cards). As such, abuse is defined by the abuser's actions.
Neglect, on the other hand, is defined by a lack of action. Nursing home members of staff have a duty to ensure a decent level of hygiene, nutrition, and physical and social activities for residents. They are also bound by law to provide 24/7 nursing services to residents. Failure to provide any of these things may constitute abuse, according to Colorado nursing home abuse lawyers.
While different, neglect can be just as harmful as abuse, and can endanger one's health and safety, especially if they depend on their caretakers.
Know the signs of neglect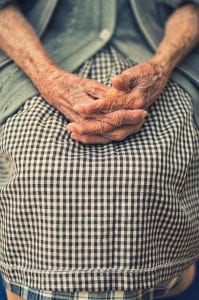 As a concerned family member or friend, it's important to brace yourself for the warning signs of neglect in a nursing home resident. Neglect, like abuse, can also take several forms. You could be looking at social neglect (though this also often falls under emotional abuse, as well), neglect of one's hygiene or basic needs, or even medical neglect.
It's important to contact seasoned nursing home abuse lawyers if you suspect a loved one is a victim.
Common signs of a neglected resident include:
Rapid, unexplained weight loss – this may be a sign that the resident is not benefitting from a sufficient and nutritionally diverse diet;
Depression, withdrawing from social engagement – while also a sign of abuse, it could suggest that the resident is not having their basic or their social needs met;
Signs of dehydration;
Frostbite – this can occur if a mobility-impaired resident is left outside in the cold for inappropriate periods of time;
Worsening of medical conditions, inexplicable complications to medical procedures – these can be a sign of medical malpractice, in which case you need to contact medical malpractice lawyers
If possible, try to keep in contact with the resident and feel them out. If you notice strange behavior, take action, don't just let your suspicion be a suspicion, as that could prolong their suffering.