Certain packages of Chewy Chips Ahoy Cookies were recently recalled after consumers reported finding solidified ingredients in the soft and chewy treats.
---
If you're a fan of Chewy Chips Ahoy cookies, listen up. Earlier this week, Mondelez Global, the parent company of Nabisco, issued a recall of certain packages of the soft and chewy cookies over concerns they may contain an "unexpected solidified ingredient." The decision to recall the cookies was made after the company received "reports of potential adverse health effects."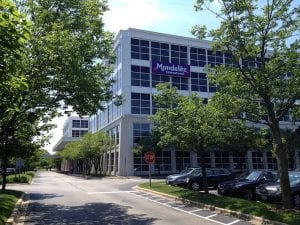 What is the unexpected solidified ingredient, though? Well, according to a spokesperson with the company, "cornstarch used to make the cookies sometimes did not properly mix and then solidified in the baking process." The spokesperson added:
"The vast majority of consumers have not reported adverse events with respect to the product in the four code dates recalled. However, a small number of consumers have reported gagging, choking or dental injury, but none of these reports have been confirmed at this time."
At the moment, it's unclear how many packages of cookies are included in the recall. According to the notice, the recall includes 13-ounce packages with "one of four best-by-dates: Sept. 7, 2019, Sept. 8, 2019, Sept. 14, 2019, and Sept. 15, 2019." For now, consumers who have the affected cookies should either throw them away or return for a refund. For more information about the recall, contact Mondelez Global at (844) 366-1171.
Sources:
Chewy Chips Ahoy cookies recalled due to "unexpected solidified ingredient"
Put down the Chewy Chips Ahoy — a 'solidified ingredient,' recall says, might break your sweet tooth