The paper also looks at EV fleets and the opportunities for businesses to not only secure additional revenues but to further boost their green credentials by helping the grid to increase levels of renewables generation in the energy mix.
---
Electric vehicles (EVs) are expanding at a fast pace in several of the world's largest markets. This is being driven by governments and automakers who are promoting electricity powered vehicles as a key technology to curb fossil fuel use, fight climate change and air pollution, but rapid EV uptake is also creating challenges for the grid.
This white paper looks at the impact of EVs in some of the world's largest markets and what are the challenges and opportunities faced by each country. It also considers how EVs could revolutionise the way energy is managed and used through vehicle-to-everything (V2X) technology. The paper also looks at EV fleets and the opportunities for businesses to not only secure additional revenues but to further boost their green credentials by helping the grid to increase levels of renewables generation in the energy mix.
V2X is the overall term for different forms of bi-directional charging and discharging of the EV battery, including vehicle-to-grid (V2G), vehicle-to-building (V2B), and vehicle-to-load (V2L) have the potential to revolutionise the way we use and manage energy in transportation, homes and businesses. This means that when power supply is low and demand high, connected EVs can instead release power back into the electricity network or the site on which they are parked. 
– Michael Phelan, Co-Founder and Chief Executive, GridBeyond commented:
"The amount of new added demand for electricity will by itself become a challenge for grids all around the world, and in particular for grids that are constrained. With charge timing, the challenge is when consumers will charge their vehicles. In most grids, the peak hours are the ones right when people are arriving home from work, so if business fleets finish operations at 5pm and immediately plug their EV fleet in to charge, that is going to be difficult for the grid operator. However, with challenge comes opportunity. Given EVs are essentially a battery on wheels, they can be utilised as an energy storage system. 
"Price dynamics are already creating an opportunity for EV owners. We are helping some of our customers by finding the optimal tariffs to reduce their charging costs. By automating their systems to charge only when the electricity price has fallen to a given level, we are helping to reduce our customers' costs. 
"By going beyond optimisation and enabling bi-directional vehicle to grid (V2G) charging, these customers could send electricity back to the grid at times of peak demand. This creates a new revenue stream, by providing flexibility services when the price is right."
About GridBeyond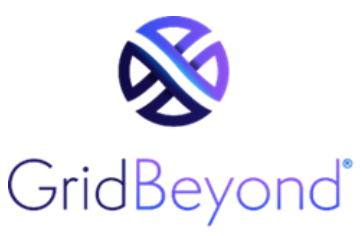 The transition to a Net Zero economy is driving significant change in the energy sector. From the rise of renewables generation to the ever-increasing need for grid balancing services. The result is a significant requirement for scalable and real-time solutions to manage the energy system of tomorrow.  
At GridBeyond our vision is to build a shared energy economy that delivers sustainability, resilience, affordability and adaptability through collaboration and innovation. By bridging the gap between distributed energy resources and electricity markets, our technology means every connected asset, whether its utility-scale renewables generation, battery storage or industrial load, can be utilised to help balance the grid. The benefit? 
By intelligently dispatching flexibility into the right market, at the right time, asset owners and energy consumers unlock new revenues & savings, resilience, manage price volatility, while supporting the transition to a Net Zero future.  
Using artificial intelligence and data science, GridBeyond's technology balances and orchestrates energy generation, storage and industrial load in a coordinated system. GridBeyond's intelligent energy optimiser, lies at the core of our services. By connecting load, generation, and storage assets with the opportunities of the energy markets our technology bridges the gap between distributed energy resources and the requirements of the power grid. 
Combining solvers, market access, and automatic trading in one place, including balancing services, capacity markets and the participation in the wholesale traded markets, our technology empowers C&I businesses, EV fleet operators, generators, and energy storage operators to maximise revenues and savings.
GridBeyond began commercially trading in 2010 and is home to the world's first hybrid battery and demand network. Now a global player in the energy transition, GridBeyond provides a powerful combination of technological excellence, consultative approach and unrivalled expertise that enables its partners and clients have future-proof access to energy services, while supporting the wider electricity grid integrate more volatile renewables and make the leap to a greener future. All without impacting operations. 
GridBeyond delivers energy services, new revenues, enhanced savings, strengthened operations and sustainability to over 400 I&C sites worldwide, including some of the planet's best-loved brands.