Attorneys can better educate a person on the best route for them to take regarding the case, so they don't have to suffer serious penalties. 
---
Those drivers that choose to operate their vehicle while intoxicated or they choose to drive with excessive blood alcohol content in their body, will have to face the aftermath of their consequences once they are caught and pulled over by an officer. There are some implied consent laws that will be applied when drivers are pulled over by an officer under suspicion of DWI. This implied consent law dictates that anyone who operates a vehicle in public has given their consent to a chemical breath, saliva, blood or urine test to determine if they have alcohol or any other drug content in their system. Up to two samples may be requested to ensure accurate results. 
Before the officer arrests the individual or enforces this law on them, they are required to inform the driver about the implied consent law, and that failing to comply will lead to an immediate suspension of their license. Drivers who wish to keep their license should cooperate with officers and provide their BAC as soon as possible. However, it is normal to have a wide range of questions regarding one's case and it is normal to wonder whether it is better or not to give the test. In situations where a person is not sure what to do, they should always seek personalized advice though lawyers.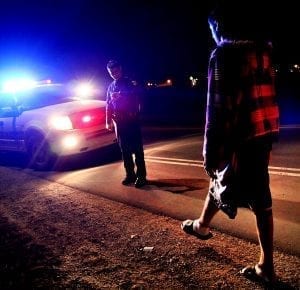 Kansas City DWI lawyers are highly experienced in their field and they can help drivers understand their situation, so they only make the moves that are best for them. Missouri DWI lawyers will help gather evidence, build a defense, and present it elaborately in court so drivers improve their chances of having their voice respected and their situation to be viewed favorably by the judge and jury.  DWI lawyers will represent the motorist and through the advice of qualified DWI accident lawyers, motorists improve their chances of minimizing their penalties. 
Taking Action After Being Arrested for DWI in Kansas City, Missouri 
The penalties for a DWI can be life changing and will have a big impact on the daily routine of all those who are involved. To avoid or minimize the legal consequences of one's actions, proper steps should be taken from the beginning. Drivers should make sure they do not speak rudely to officers when they are pulled over. They should also make sure they respect whatever the officer says. This does not mean that they have to follow everything the officers tell them. For instance, if the officers tell the individual to take a field sobriety test, they do not always have to comply and there will likely be no immediate penalties for this refusal, unlike refusing a BAC test. 
Attorneys can better educate a person on the best route for them to take regarding the case, so they don't have to suffer serious penalties.