The length of time the driver has to use this device depends on their case and is up to the judge to decide.
---
Once a driver is arrested for driving under the influence, they will have to undergo the court process to find out their penalties and the next steps they need to take for their case. One of the restrictions that the judge may place on the defendant is that they have to use an ignition interlock device on their vehicle. An ignition interlock device prevents a driver from operating their vehicle until they have given a breath test and passed first. This device must be installed at the expense of the driver and the judge is likely to mandate it for first time offenders who have a very high BAC. 
The length of time the driver has to use this device depends on their case and is up to the judge to decide. However, the restriction usually does not exceed three years of time.  Anyone who is convicted of a subsequent DUI within 10 years has the option of applying for a restricted drivers license that allows them to operate their vehicle as long as it has as ignition interlock device attached to it. 
Drivers who are above the age of 21 and are arrested for DUI should speak with good lawyers to help them with their case. San Francisco DUI lawyers will readily help the defendant with their legal process and let them know if there are any avenues available that can possibly reduce their legal consequences. Once a driver connects with California DUI lawyers, they can rest assured they are getting the best advice for their case, and they are being properly supported.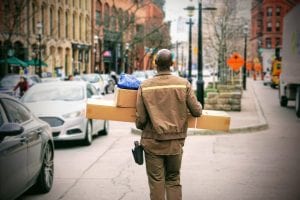 Are Commercial Driver DUI Charges Different in San Francisco, California? 
There are several penalties that drivers will have to face when they are arrested for DUI. If they were operating a commercial vehicle, then the consequences would be significantly higher. Commercial vehicles are a lot larger and operating them takes a significant amount of skill and concentration. Commercial drivers who risk operating their vehicle while intoxicated put everyone around them in danger, as well as endanger themselves. For this reason, they will lose their commercial driver's license for a year.
If they are caught for a subsequent DUI, they will lose their CDL for life. However, it may be possible to have this sentence reduced to 10 years through the help of good DUI lawyers. Building a proper defense will require a thorough investigation and the collection of a substantial amount of evidence to convince the court to see the scenario in a positive light of the defendant. Get in touch with DUI accident lawyers today to improve one's chances of reducing their penalties in court after being arrested for driving under the influence.