Amazon was recently hit with a wrongful death lawsuit alleging it failed to respond properly when an employee, Thomas Becker, suffered a heart attack at the Joliet facility. Unfortunately, Becker later went into cardiac arrest and died.
---
Earlier this month, Amazon was hit with a wrongful death lawsuit after over allegations that its Joliet facility caused the death of Thomas Becker on January 23, 2017. Becker was an employee for Amazon. While working, he allegedly "fell to the ground showing signs of a heart attack and clutched his chest." According to the lawsuit, he repeatedly told two of his coworkers, "Do not let me die!" Unfortunately, he passed away from cardiac arrest at the age of 57.
According to the allegations detailed in the suit, Amazon "waited approximately 25 minutes to notify the Joliet Fire Department, even though Joliet Fire Station No. 3 is less than a half mile away on Laraway Road." To make matters worse, despite the "numerous AED boxes throughout the Amazon Facility, none of the boxes contained an actual working AED."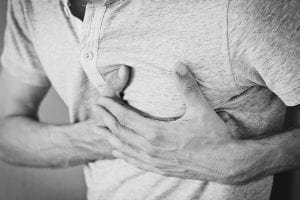 What happened, though? What were the events leading up to Becker's death? For starters, the suit claims Becker arrived for his normal shift at the Joliet Amazon facility at 3:30 a.m. On January 23, 2017. According to the suit, "he worked in an area known as the shop cage, which is an area adjacent to the loading dock in the rear southeast corner of the Amazon plant."
Shortly after arriving for his shift, Becker began experiencing chest pains that morphed into the medical emergency that claimed his life. The suit states:
"Suffering from a medical emergency, Thomas Becker, grabbed his chest and collapsed to the ground within the Shop Cage and was in close proximity to Mr. Matt Kottman and Mr. Ryan Veverka."
Both Kottman and Veverka notified company security workers for assistance, though they were stuck on the phone "for an extended period of time because Amazon security needed to know Becker's name, age, date of birth, etc. before they would call an ambulance." The suit further states, "Without legal justification or cause, Amazon needlessly delayed the 911 call to the medical professionals who were less than a half mile away from its facility."
About 25 minutes after Becker fell to the ground with symptoms of a heart attack, 911 was finally contacted and an "ambulance from the neighboring Joliet Fire Department's Station 3 less than half-mile away was dispatched." However, even once the Joliet Fire Department firefighter/paramedics arrived at the scene, Amazon officials forced them to enter through the "front doors, through its security, and to walk through its vast 1.5 million square foot facility to reach the southeast corner of the facility where the shop cage and Thomas Becker lay, further delaying the medical professionals' response time by another 5 to 7 minutes."
When they finally reached Becker, he was unconscious and not breathing. Though he was quickly taken to Presence St. Joseph's Medical Center from there, he was pronounced dead at 4:58 a.m. by Dr. Bilal A. Khan. According to the suit, Khan "determined that Thomas Becker had suffered a cardiac arrest."
Shortly after Becker's passing, the Amazon facility "filled all the empty AED boxes throughout its facility with functioning AEDs," the suit claims.
The suit itself was filed on behalf of Linda Becker, Thomas' widow. She's represented by Rathbun, Cservenyak & Kozol of Joliet.
Sources:
Amazon Caused Joliet Worker's Agonizing Death: Lawsuit
Amazon delayed medical help for Joliet warehouse worker who had heart attack, says lawsuit filed by widow