Labor Source, L.L.C. doing business as Wise Staffing, recently agreed to settle a pregnancy discrimination lawsuit with a former applicant.
---
A settlement was recently announced regarding a pregnancy discrimination lawsuit that was filed on behalf of a woman who was denied a position at Labor Source, L.L.C. doing business as Wise Staffing, because she was pregnant. As part of the settlement, the company, which happens to be "one of the largest staffing services in the Southeast," will have to fork over $40,000 and other relief.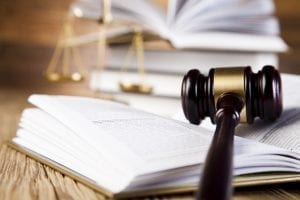 What happened, exactly? Well, according to the EEOC, a hiring official from the company interviewed the applicant in May 2019 "for a data extraction clerk position with a client company." During that interview, the applicant was upfront about her pregnancy. Unfortunately, after a second interview, the applicant was informed that the company decided to hire other applicants. After investigating the matter, the EEOC discovered the company "hired less-qualified, non-pregnant individuals instead of the pregnant applicant."
Discrimination of any kind is unacceptable. Pregnancy discrimination in particular violates Title VII of the Civil Rights Act of 1964, as amended by the Pregnancy Discrimination Act of 1978.
The lawsuit against Wise Staffing was filed in U.S. District Court for the Northern District of Mississippi, Oxford Division. Before filing it, the EEOC attempted to "reach a pre-litigation settlement through its conciliation process."
As part of the settlement, the company will pay the applicant $40,000 to cover back pay and compensatory damages. Additionally, it must "provide anti-discrimination training, including training on Title VII of the Civil Rights Act of 1964 and the Pregnancy Discrimination Act." On top of that, it has to "administer an exam after the training to all individuals involved in the hiring decisions and require a 90% or better pass rate on the exam; provide reports on the pass and failure scores of hiring officials, submit complaints of discrimination and Wise Staffing's response to the complaints, and post a notice regarding the consent decree," according to the settlement. Wise Staffing is also prohibited from "refusing to hire women because of pregnancy."
When commenting on the settlement, Faye A. Williams, regional attorney for the Memphis District Office said:
"We are pleased the EEOC and Labor Source quickly reached an amicable resolution that will ensure the protection of pregnant applicants in the future…We hope this case conveys to employers the importance of regular training for staff on various anti-discrimination laws, including the Pregnancy Discrimination Act."
Edmond Sims, acting district director of the EEOC's Memphis District Office, also chimed in and said:
"The Pregnancy Discrimination Act requires employers to treat qualified pregnant women the same as they would treat other qualified applicants and employees. The EEOC will continue to enforce that important law."
Sources:
Labor Source / Wise Staffing to Pay $40,000 to Settle EEOC Pregnancy Discrimination Lawsuit