A civil rights lawsuit was recently filed after an African American woman was violently arrested last year inside an Alabama Waffle House.
---
An African American woman arrested inside an Alabama Waffle House last year recently filed a civil rights lawsuit against the chain for allegedly supporting discrimination. According to the suit, the woman, Chikesia Clemons, was arrested back on April 22, 2018, by a white police officer at a Waffle House in Saraland, Alabama. Cellphone footage of the incident, which has since gone viral, shows the "then 25-year-old woman with her breasts exposed as several Saraland police officers pulled her to the ground." What happened to prompt the arrest, though?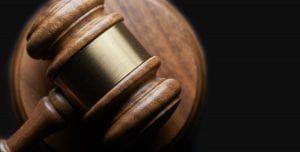 According to the suit, Clemons was arrested for reportedly "being drunk and threatening restaurant workers." Shortly after the arrest, a judge found her guilty of disorderly conduct and resisting arrest in July 2018. Clemons and her legal team appealed the ruling and was granted a jury trial as a result. Eventually, Clemons was found "not guilty of disorderly conduct and guilty of resisting arrest in August." As a result of the ruling, she was "sentenced to pay a $500 fine and one-year probation."
However, the suit that Clemons filed on Wednesday argues against the claims that she and her friends were intoxicated. The suit states:
"The only reason Ms. Clemons was subjected to this assault [by police] was because Waffle House employees falsely reported her and her friends as being drunk. The employees called the police based on racial animus not out of fear for their safety or that of their customers."
Additionally, the suit argues the Waffle House employees called the "police on her and her friends in the early morning hours of April 22 because they were Black." According to Clemons and the video footage, when the officers began arresting her, Clemons asked, "What are you doing?" An officer responded, "I'll break your arm, that's what I'm about to do." Once the video footage went viral, it sparked national outrage and protests outside the Waffle House corporate headquarters.
The suit was filed by the law firm Benjamin Crump on behalf of Clemons. The firm has a history of representing clients such as the families of Michael Brown and Trayvon Martin.
When responding to the allegations in Clemons' suit, Pat Warner, a corporate spokesman for the restaurant chain said, "As we've said previously, we regret this incident happened at all." He added:
"As anyone who has dined with us knows, we have a very diverse customer base and workforce. We have had a culture of inclusion since we opened our doors in 1955, and are very proud of the fact that our restaurants have been open to all."
Sources:
Black Woman Files Lawsuit Against Waffle House For Violating Her Civil Rights
Civil rights lawsuit filed over woman's arrest at Alabama Waffle House