New Seasons Market is expanding a recall of ground beef due to potential E. coli contamination.
---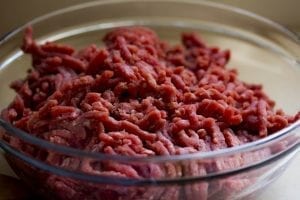 New Seasons Market recently decided to expand a recall for its ground beef after tests revealed that "some products were contaminated with E. coli." According to the company, four people have fallen ill since the outbreak, though the Oregon Health Authority said all four patients have recovered.
At the moment, the voluntary recall includes the company's fresh ground beef sold as 5%, 10%, and 20% fat content. Additionally, a variety of other "in-house made products like meatballs, meatloaf, and hamburger patties" are also included in the recall. It's also important to note that the affected products were only sold in meat cases and 'Grab-and-Go' cases at New Seasons markets in Washington, Oregon, and California. The recalled products also have 'Packed On' dates between October 19 and November 8 and 'Sell by' dates between October 23, 2019, and November 11, 2019.
When commenting on the recall, the Oregon Health Authority said:
"People who ate the product but did not get sick do not need to do anything. If you developed diarrhea after eating it, you should consult your health care provider and tell [them] about the exposure."
At the moment, New Seasons is urging anyone who purchased the affected products to either throw them away or return them for a refund. If you have additional questions or concerns, contact the store at
talktous@newseasonsmarket.com.
Sources:
New Seasons expands fresh ground beef recall after four sickened with E. coli
New Seasons Ground Beef E. coli O157 Recall Expands: One More Case