'America's Got Talent,' a reality competition show that features dancers, singers, magicians, comedians, and other types of performers, just got hit with some bad legal news. It turns out the show, along with the producers and network, NBC, is being sued in a wrongful death lawsuit. By whom, though, and why? For starters, the lawsuit was filed by the family of a "79-year-old woman claims she died three months after being injured in a fall from her wheelchair outside of where 'AGT' was filming" back in March 2017.
In March 2017, the woman, Maureen Allen, and her husband "were volunteering at a science and engineering fair at the same venue where 'AGT' was filming." While there, the lawsuit claims Allen attempted "enter the venue but discovered that all disabled access points to the Auditorium appeared to be blocked off due to the filming of the NBC series and that the television show's trailers and equipment were blocking all handicap access points to the building except for one." It's important to note that by not having handicap access points accessible, not only was Allen's life put in danger but so were the lives of any other handicapped individuals attempting to enter the venue, which is one of the reasons why the lawsuit is alleging negligence.
The lawsuit goes on to say that once Allen discovered her entrance was blocked, she was "forced to navigate and maneuver over a large power cord protector that obstructed the only available path of travel" in order to "gain entrance to the handicap ramp."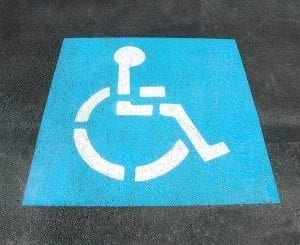 Unfortunately, the lawsuit alleges that Allen fell "while attempting to maneuver her wheelchair over [the] obstruction and was violently thrown off her scooter onto the hard pavement." As a result, she suffered a broken hip and arm and head injuries that "required multiple hospitalizations and operations."
Things didn't look up for Allen once she began undergoing the operations, though. Instead of getting better and healing, she "developed a blood clot and suffered a stroke the following day." Sadly, she succumbed to her injuries and passed away on June 27, 2017.
The lawsuit, filed earlier this week in Los Angeles Superior Court by the estate of Maureen Allen, formerly names 'AGT' producer "FremantleMedia North America, City of Pasadena, and NBC" as defendants. So far no one from the accused parties has responded to requests for comment.
What do you think? Is it fair that Allen's family filed the lawsuit? Who's responsible for failing to have the handicap access points accessible? It will certainly be interesting to see how this case plays out.
Sources:
Join the Discussion