Indiana Beach and Apex Parks Group was recently hit with a wrongful death lawsuit after the death of a 12-year-old boy.
---
Indiana Beach and its parent company, Apex Parks Group, were recently hit with a wrongful death lawsuit after a 12-year-old boy died on an amusement park ride. The suit was filed earlier this year on July 15 in White County Superior Court by the boy's parents, Matthew Douglas and Shaeley Cooper over allegations that their son, Brayden, "was injured while riding the Hoosier Hurricane on June 27 and sustained serious bodily injuries which caused his death."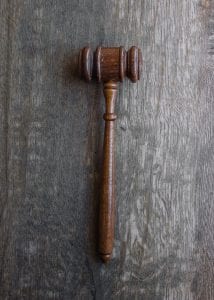 According to the suit, when Brayden was on the ride, he became suddenly unresponsive. As a result, the Monticello Fire Department, law enforcement and other rescue personnel rushed to the scene. From there, the child was transported to Indiana University Health White Memorial Hospital. Tragically, Brayden was pronounced dead at the hospital.
Before Brayden's death, the amusement park celebrated the 25th anniversary of the ride he was injured on. Then, a few days after his death, "a 12-year-old girl claimed she received an electric shock while trying to lift the restraining bar to disembark the same ride." As a result of the fatal incident, the Indiana Department of Homeland Security inspected the ride on June 30 but was determined to be safe. In addition, the ride was "tested for electrical instances and failed to produce any during those tests."
The lawsuit argued the amusement park "should have had available sufficient personnel and equipment to properly inspect and maintain a safe ride, knew or should have known of the unreasonable risk of danger, and failed to either discover it or to correct it after discovery." It further alleged it was the responsibility of Apex Parks Group and Indiana Beach to use "ordinary care and diligence to keep and maintain a reasonably safe environment free from all defects and conditions that would render the premises dangerous and unsafe." On top of that, the suit argues Brayden's death was caused by the "negligence of Indiana Beach and its owner who failed to utilize reasonable care in the inspection and maintenance of the park and its rides," and added, "the negligence of the defendant was the proximate cause of fatal injuries to Brayden."
Following Brayden's death, an autopsy was performed and White County Coroner Anthony Deibel ruled his death "undetermined." He also added that the autopsy "revealed no trauma, injury, congenital abnormalities or toxins."
As a result of the incident, the family is seeking unspecified damages for "medical, funeral and burial expenses, attorney's fees, court costs, and for all other proper relief."
Sources:
Parents of deceased Lafayette boy file wrongful death lawsuit against Indiana Beach
Indiana Beach roller coaster death: Cause 'undetermined;' 12-year-old's parents sue