A wrongful death lawsuit was recently filed by the mother of Corey Joseph Taylor, 24, who was struck and killed during a police chase last year.
---
Last September 15, 2018, Corey Joseph Taylor, 24, of Jonesboro was struck and killed by a car as it was fleeing police cars during a chase through downtown Nashville. Now, a year later, a lawsuit has been filed by Taylor's mother, Kathleen Fitzpatrick. According to the suit, Fitzpatrick is placing partial blame for her son's untimely death on the Nashville police officers involved in the chase.
Prior to his death, Taylor was in his senior year at Arkansas State University. He was in Nashville for a Tough Mudder competition on September 15, 2018. What happened, though? Well, according to attorney David McLaughlin and police reports from the night of Taylor's death, the student was walking on a downtown sidewalk around midnight when "a man in a stolen car who was trying to escape from officers hopped a curb and hit Taylor, killing him." The driver was Nafarious Howard. He was 17-years-old at the time and has since been charged with aggravated robbery and felony murder.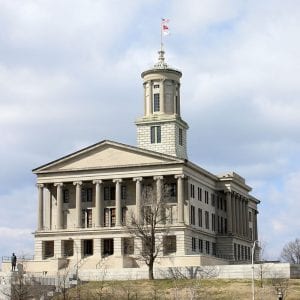 According to Fitzpatrick, the police chasing Howard "should have known better than to chase him on the city's busy streets." Unfortunately, the chase ended in a crash around 12:30 a.m. and claimed Taylor's life. The suit states:
"The potential benefit of immediately apprehending a fleeing car thief was greatly outweighed by the known, foreseeable risks of the high-speed pursuit and was a gross deviation from acceptable law enforcement standards."
Did the police accounts of what happened that night align with what the lawsuit claims happened? For the most part, yes. In fact, shortly after the accident, the police department issued a news release that stated "Howard stole a car at gunpoint, then drove downtown." From there, police said "they chased Howard for about 30 seconds before he drove onto the sidewalk at the intersection of Gay Street and First Avenue North, fatally striking Taylor." Immediately following the crash, the driver "fled on foot before being captured hours later on the banks of the Cumberland River."
In addition to naming the police as defendants, Fitzpatrick's lawsuit also named Howard and a bystander. According to the suit, the bystander "witnessed the robbery and chased Howard in his own vehicle until instructed by police to abandon his pursuit."
As a result of the incident, the suit is seeking $10 million in damages from the bystander and Howard, and another $300,000 in damages from the city. In the meantime, Howard's criminal case is still open in Davidson County court.
Sources:
Nashville police partly to blame for car chase that killed pedestrian, lawsuit says