Consider working with your energy provider or broker to find a solution before taking your complaint further.
---
Disagreements and disputes are bound to happen when doing business with vendors, suppliers, and consumers. It is essential to handle these situations effectively to maintain profits, meaningful business connections, and the reputation of all parties involved. If a dispute cannot be resolved, there are alternative options to litigation.
The Alternative Dispute Resolution (ADR) scheme is a crucial resource for companies searching for unbiased, efficient, and affordable ways to resolve disputes. This article will delve into the ADR scheme, how it works in the energy sector, and the do's and don'ts of using the scheme.
Understanding The ADR Scheme?
Alternative Dispute Resolution, or ADR, is a dispute resolution process that complies with SLC 20.5D. The ADR Scheme, which the Ombudsman Services runs independently, was introduced by Ofgem to improve the experience of microbusiness energy customers. This meant that energy providers and brokers could only work with TPIs registered with the scheme.
The ADR scheme provides a way to resolve disputes between energy brokers, suppliers and their customers, especially micro-business consumers. Following Ofgem's Micro Business Strategic Review, the objective is to guarantee customer protection. 
The ADR scheme's purpose is to provide an alternative solution to going to court to resolve disputes with energy suppliers. Ultimately, the scheme ensures a satisfying outcome for all parties involved. For more information, read about the ADR scheme here.
How Does The ADR Scheme Work in the Energy Sector?
Let's say that over the past few months, your business has experienced unusually high energy bills from your energy provider. After reviewing your usage and prior bills, you are sure the costs are significantly higher than they should be. You make numerous calls to the customer service department of your energy provider, but the problem is still not fixed, and your bills are still very high.
Keeping track of the day you notify your energy provider of your complaint is crucial because they have eight weeks to resolve it. If the problem remains unresolved after this time frame, you can escalate your complaint to the Energy Ombudsman. You must provide them with all pertinent data, proof of your energy usage, and records of your communications with your energy supplier.
The ADR scheme is applicable in this situation for the reasons listed below:
Energy Supplier Resolution Failed: You have made several efforts to settle the billing dispute directly with the customer service of your energy supplier, and you have supplied them with supporting documentation for your overcharging claim. However, the problem still exists, and you haven't found a satisfactory solution.
Pursuing an Independent Review: You want an impartial and unbiased third party to review your case and determine whether you are being assessed fairly because you are frustrated with the lack of progress.
Avoiding Legal Action: You choose the ADR program as a more affordable and speedier alternative to taking your energy supplier to court, which would be expensive and time-consuming.
Final Legal Decision: Your energy provider must abide by the ADR scheme's ruling regarding the billing dispute because you seek a legally binding resolution.
Aside from billing disputes, you can escalate your unresolved issue if you have issues with energy meter readings, customer service complaints, contractual disagreements, debt management, and a dispute with switching energy providers.
What You Can Expect When Lodging A Complaint Via the ADR Scheme
The following are five methods the ADR Scheme uses to resolve disputes.
Mediation
A popular form of ADR that aims to keep the relationship between disputing parties intact is mediation. An objective mediator is brought in to help the parties reach a resolution they can both accept. Rather than trying to come to a resolution on their own, both parties are given the chance to present their cases independently during mediation.
Arbitration
A neutral third party, known as an arbitrator, who hears arguments from both sides of a dispute, is also a component of the arbitration process. Arbitration can be either binding or non-binding. The arbitrator's decision in a binding arbitration is final and binding upon both parties. If neither party is satisfied with the arbitrator's ruling in non-binding arbitration, they may take the matter to court.
Conciliation
Conciliation and mediation are similar because both involve a third party who helps the parties reach an amicable agreement. Both parties will be heard by the conciliator, who will also make resolution suggestions and a proposal for resolving the conflict. However, they can only make recommendations and not impose a final ruling on either party.
Adjudication
The ADR process of adjudication is quick. An adjudicator will supervise the dispute, reviewing all the evidence and arguments. Even though they may make a final decision, it won't be legally binding.
Negotiation
In terms of ADR procedures, negotiation is the most simple. The disputing parties will identify a problem, discuss potential solutions, and reach a mutually agreeable resolution. The advice of an impartial third party is not required during direct negotiations. Instead, both sides will reach a compromise, leading to a resolution of the conflict.
Do's and Dont's When Using the ADR Scheme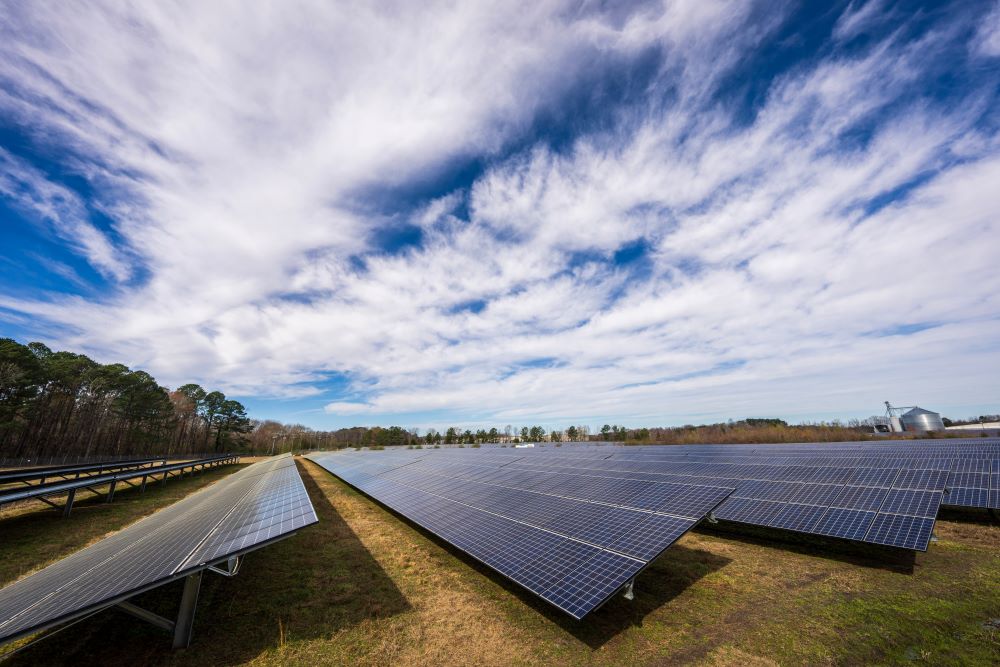 The following tips will help you understand what you can and cannot do using the ADR scheme.
DO collect and gather all documentation: Gather all evidence and documentation related to your complaint, including invoices, contracts, emails, and records of correspondence with your energy provider. These will support your argument. Also, record your communications with your energy provider. This includes the dates, times, and contents of any phone calls, letters, or emails.
DO get in touch with your energy provider first: Make an effort to settle the issue directly with your energy provider before involving the ADR scheme. 
DO Participate in the ADR Process: To avoid delays, respond quickly if the ADR scheme requests any additional information or paperwork while the investigation is ongoing.
DON'T wait: Don't wait too long to contact the ADR scheme if you can't get the problem fixed with your energy provider. There are deadlines for submitting complaints.
DON'T ignore communication: Stay in touch with the ADR scheme by responding to emails and letters. Ignoring their requests for information or clarification may make the problem harder to solve.
DON'T assume victory is yours: Although the results of ADR proceedings are legally binding on energy companies, there is no assurance that your interests will always prevail. Be ready for various outcomes that could occur.
Final Thoughts
The ADR Scheme is designed to provide a quick and equitable resolution of disputes. Consider working with your energy provider or broker to find a solution before taking your complaint further. They have eight weeks to respond to your concerns. Consider contacting the Energy Ombudsman if you are still unhappy with the result.