J&J will pay the state of Oklahoma $572 million for its contribution to the opioid crisis.
---
Judge Thad Balkman in Oklahoma ordered Johnson & Johnson (J&J) to pay $572 million, agreeing with the state that the drug manufacturer contributed to the opioid crisis.  Although Oklahoma originally sought to recoup $17 billion to pay for addiction treatment, drug courts, and other related services over the course of the next two decades, the judgment will provide some relief.  Judge Balkman estimated that the $572 million could pay for a year's worth of services in the state.
"We would have liked to walk out of here with $17 billion, but we've been able to put together a billion dollars," Oklahoma's attorney general, Mike Hunter, said, making reference to the amount from the Johnson & Johnson judgment and previous settlements with Purdue Pharma and Teva Pharmaceuticals.  However, the U.S. Centers for Medicare and Medicaid Services has told the state that the federal government is entitled to a portion of Oklahoma's proceeds from its settlement with Purdue and allocation of the funds is still being worked out.
"J&J supplied 60 percent of the opiate ingredients that drug companies used for opioids like oxycodone when it entered into a contract with Tasmania-based poppy growers," the state contended during the proceedings.  Janssen Pharmaceuticals, one of J&J's subsidiaries, made its own opioids, including a fentanyl patch it still manufacturers.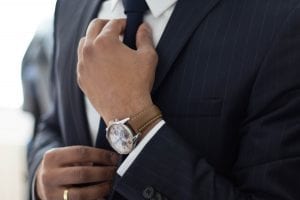 Brad Beckworth, the lead attorney for the state, said, "We've shown that J&J was at the root cause of this opioid crisis.  It made billions of dollars from it over a 20-year period.  They've always denied responsibility and yet at the same time they say they want to make a difference in solving this problem."
Michael Ullmann, the general counsel and executive vice president of J&J, argued that "Janssen did not cause the opioid crisis in Oklahoma, and neither the facts nor the law support this outcome."  He added, "We recognize the opioid crisis is a tremendously complex public health issue, and we have deep sympathy for everyone affected."
"The critical finding is that Johnson & Johnson engaged in false, deceptive and misleading marketing," said Abbe R. Gluck, professor of health policy and law at Yale Law School.  Oklahoma alleged in the eleven-year span from 2000 through 2011, the J&J sales team made an estimated 150,000 visits to Oklahoma physicians, focusing in particular on high-volume prescribers, attempting to market its opioids.
Balkman's decision took this into consideration and he found that the manufacturer had "breached the state's public nuisance law."
Yet, during the trial, J&J said, "blame for the epidemic could not fairly be placed on one company with such modest sales, whose drugs were approved and strictly regulated by state and federal agencies."
J&J's attorney John Sparks indicated earlier, "Facts matter, and as we have said from the beginning and look forward to showing again in our case, the company's marketing was squarely within the regulations, and it did everything a responsible manufacturer and seller of opioid pain medications should do."
"Judge Balkman has affirmed our position that Johnson & Johnson maliciously and diabolically created the opioid epidemic in our state," Oklahoma's Attorney General Mike Hunter said of the judgment.
On the other hand, Sabrina Strong, an attorney for the company, said, "We have many strong grounds for appeal, and we intend to pursue those vigorously."
Sources:
Oklahoma's $572 million opioid judgment against Johnson & Johnson: Here's what comes next
Johnson & Johnson Ordered to Pay $572 Million in Landmark Opioid Trial