City Detention Center employees purportedly let Black Guerrilla Family gang members into Daquan Wallace's cell, where they beat him so badly he can no longer walk or talk.
---
A Baltimore jury awarded $25 million to a former inmate who was brutally assaulted inside the since-shuttered City Detention Center.
According to The Baltimore Sun, the award was announced Tuesday.
For Daquan Wallace, it's pay-out long awaited. Detained in Baltimore City Detention Center and awaiting trial, Wallace was targeted by gang members on October 18th, 2014. He was beaten so badly he suffered a traumatic injury, falling into a coma that subsided after only two months. At the time, Wallace was only 20 years old.
Wallace's attorney, Cary J. Hansel, told the Baltimore Sun his client can no longer walk or talk.
And Wallace's case against the state goes beyond alleging negligence. The lawsuit claims that several City Detention Center workers—all employed by the Maryland Department of Public Safety and Correctional Services—actively cooperated with gang members to ensure Wallace was transferred to less-supervised, less secure quarters.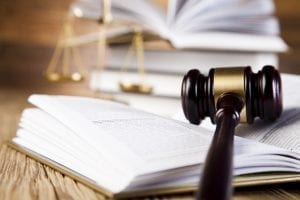 An agency spokesperson told the Sun that the three employees no longer work for the department. However, the DPSCS wouldn't say whether the workers had been disciplined, fired or otherwise punished for potentially enabling a life-ruining assault.
Mark Vernarelli, another Department of Public Safety spokesman, told the Baltimore Sun an internal investigation was unable to identify any suspects in the attack.
While Wallace will receive his $25 million award, he may not get real justice: nobody involved in the assault was ever indicted, let alone prosecuted. And it appears unlikely he'll ever be able to live a normal life.
The Sun suggests that the entire situation could've been avoided. Court documents show that Wallace's mother, Nicole Wallace, had called detention officials numerous times. Fearing for her son's safety, Wallace begged wardens to protect Daquan, who was being 'routinely beaten for refusing to join a gang.'
That's when Baltimore City Detention Officials retaliated, transferring Wallace to another unit. The 20-year old was put into a more dangerous, less supervised wing, housed alongside Black Guerrilla Family gang members.
The day Wallace was moved, his cellmate was ordered to leave for dinner. The assault, says the Sun, took place moments afterward. When the cellmate returned, he "found Mr. Wallace unconscious" with "blood on the wall."
The gang members' cells were supposed to have been locked, but one of the three officers named in the case left them open.
Baltimore City Detention Center was closed by the state the next year.
However, there remains a chance Wallace could again suffer injustice: his $25 million pay-out may be subject to a Maryland cap on the state's financial liability in lawsuits. Hansel, though, says the suit being fought through federal court should exempt the award from any state-level caps.
"This verdict is a cry for justice, not just for this family, but also for all victims of civil rights violations," Hansel said.
Sources
Jury awards former Baltimore inmate $25 million after brutal beating in jail that has since been shut down
Jury Awards Former Detainee Daquan Wallace $25 Million In Jail Beating Case