Cardinal Health allegedly did not report suspicious opioid orders to the DEA and has been fined $44 million.
---
A consultant hired by Cardinal Health, one of the country's largest opioid distributors told the company back in 2008 it was violating federal guidelines by "filling large, potentially suspicious orders for drugs and failing to report them to the government," according to an internal corporate document.  The consultant essentially discovered that instead of cancelling the orders and reporting them to the Drug Enforcement Administration (DEA), Cardinal Health was reducing their size and continuing to fill them.  Now, nearly a decade later, the company has been fined $44 million by the DEA for this failure to report.
Cardinal Health is among the ten opioid manufacturers and distributors who have been fined and/or are facing more than 1,600 lawsuits over the opioid crisis and large number of overdose deaths in the United States in recent years.  The 2008 report prepared by the consultant was recently revealed during the discovery process for the consolidated litigation taking place in Cleveland, Ohio.
The DEA defines "suspicious orders" as "orders of unusual size, orders deviating substantially from a normal pattern, and orders of unusual frequency."  After Cardinal hired the consultant, former DEA chief compliance officer Ronald Buzzeo, if such orders were discovered, the business was supposed to contact the agency immediately.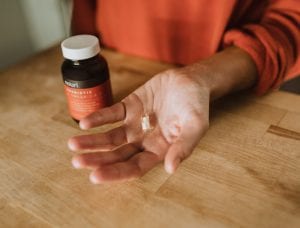 "Customer orders that are in excess of three times the average (which would be the threshold) would be held for further investigation," says a report from Buzzeo to a Cardinal attorney dated Jan. 23, 2008. "Orders that were held would be reduced to the threshold and sent to the customer.  Delayed orders would be investigated.  If the order was cleared of suspicion, the remainder of the order would be furnished to the customer.  If the order was not cleared of the suspicion, the order would not be filled above the threshold limit; however, no report would be made to the DEA."
At the time, Buzzeo recommended the company specifically "report all orders to the DEA that cannot be cleared of suspicion and cancel the entire order."
The DEA later fined Cardinal $44 million for failing to report suspicious orders from 2009 to 2012, a period that commenced following Buzzeo's recommendations.  Cardinal and the U. S. Department of Justice (DOJ) negotiated the settlement terms for six years before it was finalized in 2017.
In a statement, Cardinal Health said that the report "was prepared as part of the company's transition, based on significantly changing guidance from the Drug Enforcement Administration…to a new system for identifying and reporting potential suspicious drug orders…The report assisted the company in implementing programmatic changes based on DEA's changing guidance.  Cardinal Health complied with the Controlled Substances Act."
It continued after being fined, "Cardinal Health has learned from our experience and the threats the pharmaceutical supply chain faces, and as a result of the transition and a constantly adaptive approach, our anti-diversion program today is stronger and more effective as it continues to evolve…We report suspicious orders to the federal Drug Enforcement Administration and state regulators but we do not know what they do with those reports, if anything."
The company said, "Cardinal Health cares deeply about the opioid epidemic and shares the judgment of top policymakers and many others that too many prescriptions have been written for too many opioid pills over the past decade. We take seriously our commitment…to find and support solutions to this national challenge."
Sources:
Document shows drug firm knew in 2008 it was shipping large amounts of opioids
Cardinal Health is fined by Ohio for failing to secure shipments of controlled substances