Surgeons may be contributing to the opioid crisis by overprescribing after procedures, according to new report.
---
According to a new Kaiser Heath News and Johns Hopkins School of Public Health analysis of Medicare data, as opioid addiction and deadly overdoses escalated into an epidemic across the U.S., thousands of surgeons "continued to hand out far more pills than needed for postoperative pain relief."  The analysis discovered that physicians wrote prescriptions for "dozens of opioid tablets after surgeries – even for operations that cause most patients relatively little pain."  The researchers examined almost 350,000 prescriptions written for patients operated on by 20,000 surgeons in the five-year period between 2011 to 2016 and found that they may have contributed to the crisis.  2016 marked the last year data was made available.
Their findings included that some surgeons wrote prescriptions for more than 100 opioid pills in the week following procedures, and the totals often exceeded current guidelines of zero to ten pills for many of the same surgeries.  In 2016, the analysis reported, "opioids of all kinds contributed to 42,249 deaths, up from the 33,091 reported in 2015" and the opioid-induced fatality rate "increased 28% from the year before," according to the Centers for Disease Control and Prevention (CDC).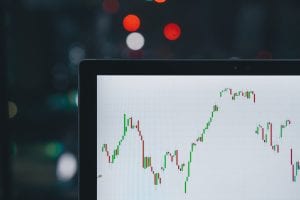 The study examined the prescribing habits of all United States surgeons who regularly perform seven common surgical procedures: coronary artery bypass, minimally invasive gallbladder removal, lumpectomy, meniscectomy, minimally invasive hysterectomy, open colectomy and prostatectomy.  It found that in the first week after surgery:
"Coronary artery bypass patients operated on by the highest-prescribing 1% of surgeons filled prescriptions in 2016 exceeding an average of 105 opioid pills.;
Patients undergoing a far less painful procedure — a lumpectomy to remove a breast tumor — were given an average of 26 pills in 2016 the week after surgery. The highest-prescribing 5% of surgeons prescribed 40 to 70 pills on average.;
Some knee surgery patients took home more than 100 pills in the week following their surgery."
Studies show that 6% of patients who are prescribed opioids after surgery will still be taking them three to six months later, because they have developed an addiction.  And, any unused pills can make their way onto the street.  Thus, overprescribing has contributed to the crippling epidemic.
"Prescribers should have known better based on studies and other information available at the time," said Andrew Kolodny, co-director of opioid policy research at Brandeis University and director of the advocacy group Physicians for Responsible Opioid Prescribing.
Some of the surgeons contacted by the groups during the analysis criticized the data, saying it didn't take into consideration some important factors.  Some of the critiques were that it was not possible to determine whether patients had complications or needed higher amounts of pain medication for other reasons.  Also, computer programs that default to preset amounts after surgeries in some cases caused unintentional overprescribing.
Dr. Audrey Garrett, an oncologic surgeon in Oregon, said she was "surprised to hear that she was among the top tier of prescribers" and she "planned to re-evaluate her clinic's automated prescribing program, which is set to order specific amounts of opioids."
Kaiser Heath News stated it plans to take another look at the data when 2017 becomes available to see if prescribing habits from that point forward have changed for the better.
Sources:
Surgeons' Opioid-Prescribing Habits Are Hard To Kick