The New Orleans Police Department was recently hit with a wrongful death lawsuit over a fatal police chase that killed 16-year-old Byron Wilson Jr.
---
The city of New Orleans and the New Orleans Police Department recently came under fire in a wrongful death suit filed by the parents Byron Wilson Jr., a 16-year-old boy who was "killed in a crash and fire at a beauty salon last year in Broadmoor." The parents, Byron Wilson Sr. and LaToya Canrey argue that the officers who "who initiated a police chase that led to the fatal crash" caused the death of not only their son but two others as well.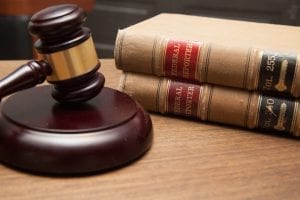 Shortly after the incident, NOPD Superintendent Shaun Ferguson spoke out and acknowledged that the crash happened "after an unauthorized vehicle pursuit that violated the department's strict policy outlining when it's appropriate to engage in a car chase."
What happened, though? Why did the police chase ensue in the first place? According to the suit, police officers were chasing the car that Byron Wilson Jr. and two others were in because they thought it was stolen. The suit alleges the officers involved in the chase "activated their lights and chased the teenagers at speeds that neared 80-miles-per-hour on a street with a 35 mph speed limit." Not one officer alerted dispatch about the pursuit. During the chase, the teenager's car crashed into the salon. One salon customer was also killed in the crash, and several other customers and employees escaped, though sustained injuries. Many had to escape out of "a second-floor windows with the help of passersby and first responders."
The police department ended up conducting an internal investigation into the matter. As a result of that investigation, four officers were fired, including Alex Mikkelsen, Jonathan Broom, Jeffrey Herrington, and Alex Florian. Two officers were suspended, including Colby Stewart and William Hery.
According to the lawsuit that was filed earlier this week in federal court, the officers involved "disabled their in-car cameras and the only officer who activated a body-worn camera switched it off shortly after turning it on, in an apparent admission by all involved officers that they knew the pursuit violated NOPD policy." The internal investigation concluded that turning off the cameras was an "attempt at a cover-up." Additionally, the investigation noted that the "NOPD's vehicle pursuit policy, which recognizes the danger of police chases, restricts police from chasing people suspected of anything less than a violent felony, and pursuits require express supervisory approval." In fact, the policy only allows police chases "if the escape of the subject would pose an imminent danger of death or serious bodily injury."
In addition to naming the NOPD and the city as defendants, the suit argued the officers deprived "Wilson of his constitutional rights by pursuing him in violation of NOPD policy, violated his right to due process, failed to train and discipline officers, and caused the wrongful death of Byron Wilson Jr."
Sources:
Wrongful death suit filed against NOPD, city in 2019 crash, fire at Broadmoor salon
Teens, ages 14 and 16, killed in fiery crash into Broadmoor salon ID'd by coroner