A hearing will be held at the end of the month in which executives from top drug manufacturers will testify regarding significant price increases.
---
Republican Senator Chuck Grassley, chairman of the Senate Finance Committee, and Democratic Senator Ron Wyden, ranking member of the committee invited executives from seven pharmaceutical companies to testify at a hearing regarding drug price increases on February 26.
Now major drug makers Pfizer Inc, Bristol-Myers Squibb Co and Sanofi SA disclosed that chief executives will indeed testify at a Senate hearing on prescription drug price issues on February 26.  Merck & Co CEO Ken Frazier had already indicated he would testify, and Johnson & Johnson said its head of global pharmaceuticals, Jennifer Taubert, would act as its representative at the hearing.  Albert Bourla, the newly appointed Pfizer CEO, will represent the largest U.S. drug maker.  Other companies invited are AbbVie Inc and AstraZeneca Plc.
Congress recently began targeting the industry over the rising costs of prescription medications for consumers in the U.S.  There are undeniably substantial profits to be made for the companies' top players and prices increased on hundreds of drugs in January 2019, including a 6.2 percent increase on AbbVie's arthritis treatment Humira and a noticeable spike to insulin prices by Novo Nordisk and Sanofi.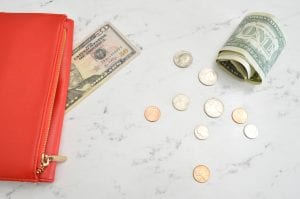 Drug pricing has also been a top priority of the Trump administration and several new policies have already been implemented this year, including the authorized use of step therapy by Medicare Advantage plans and prohibition of pharmacy gag clauses which kept pharmacists from telling patients about less-expensive options.  A new proposal from the Trump administration would apply to insurance plans available via the Affordable Care Act and make brand-name prescription drugs more expensive to those who choose to use them despite the availability of less expensive generics, partially by eliminating the use of coupons.  The purpose of this is to reduce requests for high-priced brand-name options.
"The availability of a coupon may cause physicians and beneficiaries to choose an expensive brand-name drug when a less expensive and equally effective generic or other alternative is available," the administration said. "When consumers are relieved of co-payment obligations, manufacturers are relieved of a market constraint on drug prices."  It added, "coupons can add significant long-term costs to the health care system that may outweigh the short-term benefits."
Calling the pace of increasing drug prices "unsustainable," Grassley announced he wants executives to explain how they price available options, "whether the status quo is unacceptable" and what can be done to lower costs for consumers.  The committee is looking for long-term viable options for consumers moving forward, and Wyden said the companies "will come before the committee one way or another," even if subpoenas need to be delivered.
"The companies that declined said they would discuss their ideas in private, but not in public," Grassley said. "That is not what I mean when I talk about transparency.  So, we will extend the opportunity again in the future, but we will be more insistent the next time."  He added that the committee would use its "power to compel the drug company CEOs to show up."
Sources:
At Least Four Pharma CEOs to Testify at Senate Drug Pricing Hearing
Pharma execs will testify before Congress 'one way or another,' US senator says
Trump Administration Throws Down Gauntlet On Drug Prices