Former City Council Aide Awarded Settlement in Wrongful Arrest Lawsuit
---
Fredy Torres, a former Los Angeles City Council aide, was taken into custody without probable cause two years ago in South Los Angeles.  The city of Los Angeles will now pay $300,000 to settle his lawsuit following the arrest.  The City Council voted 13 to 0 without discussion to approve the payout.
In 2016, Torres, who was working at the time as a field deputy for Councilman Marqueece Harris-Dawson, had just finished parking a city car when he was apprehended on suspicion of driving under the influence of alcohol or drugs.  Another City Hall aide, Fredy Ceja, was arrested on suspicion of DUI that same weekend, and this drew media attention. Ceja still serves as the spokesman for Councilman Gil Cedillo, while Torres was let go.
Ultimately, Torres was not charged.  Law enforcement officers told him that his drug test came back negative.  A Superior Court judge later ruled that Torres had been unlawfully arrested and improperly held even after passing a breathalyzer exam at a police station.
"I honestly hope that this lawsuit sends a message to the Los Angeles Police Department leadership," Torres said. "We need to take a closer look at what our department is doing to improve hiring, training and holding officers accountable to protect low-income communities like South Los Angeles…If this happened to me, a person who worked for the city.  I just think about who else this has happened to."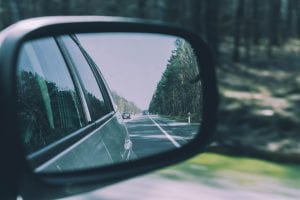 Footage from body cameras showed that Torres was "clearly and coherently communicating" with LAPD Officer Steven Ruiz and following his instructions.  Ruiz, on the other hand, "seemed somewhat excited and oddly aggressive on the night in question," drawing a firearm as he approached Torres, nonpartisan Superior Court Judge William F. Fahey wrote.  He added, "There was nothing about Torres' actions which warranted the display of Ruiz's gun.  Nor was there any reason to handcuff Torres."
Before Torres was escorted to the police station, Ruiz asked if the matter could be "squashed," but walked off after Torres asked for his business card and badge number.  Fahey concluded that Ruiz had realized he had "overstepped."  Ruiz later asserted Torres had failed field sobriety tests, but the judge wasn't convinced.  He concluded this assumption was "not corroborated by the videos" or by other officers present the night of the incident.  A urine analysis found no trace of any controlled substance.
Torres' lawsuit alleged that the wrongful arrest had significant consequences, costing him his job and reputation.  "It still comes up in job interviews," he said, adding, "It was a very dark time, because I felt like others around me didn't know the truth…I had to find another career path."
The court concluded that Torres had not lost his job because of the arrest, but "because of a breach of trust and poor judgment" after he had not been forthright about empty beer cans and a whiskey bottle found in the city vehicle.  However, Harris-Dawson said before the arrest "his employment was not in question."
"I regret the entire situation," the councilman said, calling it "tragic."  He praised Torres for pursuing the suit. "From the outset, he felt that something wrong had happened.  And he saw it through rather than just walking away.  Every time someone does that, I feel like it makes the system a little bit better."
Sources:
L.A. to pay $300,000 in lawsuit over arrest of former City Council aide