The City of Chicago filed its lawsuit against Gary-based Westforth Sports several years after a police report indicated that a significant percentage of guns used in local crimes had been purchased in the same store.
---
An Illinois court has dismissed a lawsuit filed by the City of Chicago against a firearms store in northwest Indiana.
According to The Chicago Tribune, the city filed its claim against Gary-based Westforth Sports in April of 2021.
In its lawsuit, attorneys for the United States' third-largest city alleged that Westforth Sports' owner, Earl Westforth, had repeatedly ignored warnings from the Bureau of Alcohol, Tobacco, Firearms and Explosives about suspicious and potential strawman-type purchases.
Strawman purchases, adds FOX News, is a term used to refer to firearm sales to eligible buyers who intend to pass on or re-sell the weapons to another party.
Under many circumstances, the final recipient of a straw purchase either intends to use the firearm for criminal purposes or is already a convicted criminal incapable of legally purchasing firearms from a licensed dealer.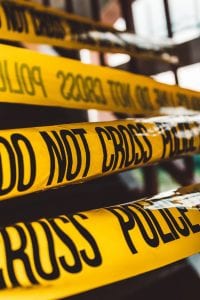 The Chicago Tribune notes that, in 2017, the Chicago Police Department found that Westforth Sports was the third-largest supplier of firearms used in crimes committed within city limits.
According to the Chicago Police Department, an estimated 2.3% of all firearms recovered in crime-related investigations were originally purchased from Westforth's Gary store.
However, Westforth's legal team argued that their client had no "contacts" with or in Illinois, and that thee City of Chicago had offered no evidence that Westforth ever sold firearms to so-called "straw purchasers."
"Where the matter is one of specific personal jurisdiction, the question is simple: does Plaintiff prove that the alleged straw purchase transactions arise out of or relate to Westforth's contacts with Illinois? Absent such, Plaintiff has not met its burden, and the case must be dismissed," attorneys for Westforth wrote in a motion to dismiss that was filed last year. "Plaintiff has neither alleged nor provided evidence of any such customer being a 'straw purchaser' or otherwise involved in any alleged third-party criminal trafficking activity at the heart of its claims against Westforth."
Timothy Rudd, an attorney for Westforth, has since praised the court's ruling.
"The Court properly found that Constitutional due process does not an allow out-of-state firearms retailer to be hauled into court in Illinois unless the claims against it arise out of or relate to the retailer's own contacts with the state," Rudd said in a statement.
Nevertheless, attorneys for the city said that, during discovery, they had uncovered significant additional evidence of Westforth's alleged wrongdoing.
"The City has not yet had an opportunity to review this decision, but fully intends to press on with its case against Westforth after studying the Court's ruling and deciding on the best path forward," said Everytown Law attorney Alla Lefkowitz, who represented Chicago in the proceedings.
However, neither the city nor its legal counsel indicated when an appeal might be filed.
Sources
Cook County judge dismisses city's lawsuit against Gary gun shop