Johnson & Johnson will improve transparency regarding the cost of certain prescriptions by including pricing in television ads.
---
Johnson & Johnson (J&J) is leading the charge in displaying prescription drug price information in its television commercials.  Beginning in March, the company will begin showing drug prices in an effort to increase transparency.  J&J said it will include the list price, which is the cost of a drug before insurance coverage or drug rebates, as well as the potential out-of-pocket price for a consumer.
The change is in direct response to the Trump administration's proposal to crack down on high drug costs, an effort that is being called the American Patients First Blueprint.  One of the ideas included adding list prices in direct-to-consumer (DTC) drug ads.  J&J said it intentionally went further than that due to feedback it had received from its customers.
"As we begin to introduce cost information into our DTC TV ads, we will be thoughtful and patient-focused in our approach, communicating both list price and out-of-pocket cost information in ways that enable patients and consumers to understand this information easily," the company said.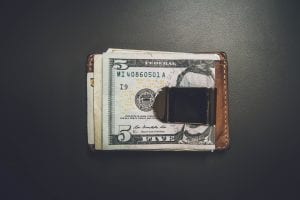 Initially, these prices will only be shown for commercials advertising the company's blood thinner, Xarelto, and Bayer.  J&J will then "take into account patient and consumer feedback in guiding roll out to additional medicines we advertise on TV."
In October 2018, the industry's well-known lobbying group, PhRMA, adopted new "guiding principles" on DTC drug ads, which suggest that companies include some way for customers to get detailed pricing information.  Only two countries, the U.S. and New Zealand, allow drug commercials on TV and the American Medical Association (AMA) has long encouraged a ban on them, arguing that the advertisements encourage physicians to prescribe expensive brand-name drugs.
A new proposal from the Trump administration would apply to insurance plans available via the Affordable Care Act and make brand-name prescription drugs more expensive to those who choose to use them despite the availability of less expensive generics, partially by eliminating the use of coupons.  The purpose of this is to reduce requests for high-priced brand-name options.
"The availability of a coupon may cause physicians and beneficiaries to choose an expensive brand-name drug when a less expensive and equally effective generic or other alternative is available," the administration said. "When consumers are relieved of co-payment obligations, manufacturers are relieved of a market constraint on drug prices."  It added, "coupons can add significant long-term costs to the health care system that may outweigh the short-term benefits."
Whether ad transparency will do anything about rising health care costs has yet to be seen.   However, a hearing set for the end of this month will include a large number of executives from the top drug manufacturers testifying about the issue of price hikes and will take a look at options to reduce cost.
Pfizer Inc, Bristol-Myers Squibb Co, Merck & Co., and Sanofi SA disclosed that their chief executives will testify, and Johnson & Johnson said its head of global pharmaceuticals, Jennifer Taubert, would act as its representative at the hearing.  Albert Bourla, the new appointment Pfizer CEO, will represent the largest U.S. drug maker.
Calling the pace of increasing drug prices "unsustainable," Republican Senator Chuck Grassley, chairman of the Senate Finance Committee, said he wants executives to explain how they price available options, "whether the status quo is unacceptable" and what can be done to lower costs for consumers.
Sources:
Johnson & Johnson Will Start Showing Drug Prices in Its TV Ads
Johnson & Johnson set to begin listing drug prices in TV commercials
Drug Company CEOs Will Testify at Hearing Addressing Price Increases