Counting on a language services provider with strict vetting processes, and a solid record of success is the safest way to go.
---
Sometimes, clear communication isn't just about being able to share and understand each other in spite of linguistic difference. Judicial mistranslation can cost a life, change someone's fate for the worst, or put the safety of a community at risk, as it can in medical settings, too.
In this post, we'll explore three times poor translation or interpreting services changed the outcome of a court case.
Santiago Ventura Morales
One of the most shocking and well-known cases of judicial mistranslation leading to wrongful conviction was that of Santiago Ventura Morales.
The crime took place in Sandy, Oregon. In July of 1986, approximately 100 migrant workers gathered near the strawberry fields where they worked. A conflict soon turned into a car chase and concluded in a stabbing. Involved in the scene was Santiago Ventura Morales, an 18-year-old Mixtec-speaking farm worker who had grown up working in the fields.
In spite of lacking evidence, due to attitudes that the police deemed suspicious, Ventura Morales was charged with the murder. Ventura Morales was not an English-speaker. The accused young man did not testify, and he was only provided with the assistance of an interpreter of a language he didn't speak either: Spanish.
Unable to defend himself, and with only a few testimonies against him, Morales was sentenced to 10 years in prison.
Three jurors seriously doubted that Morales had committed the murder. After his sentencing, juror Elisabeth Linder shared her doubts with her friend Donna Slepack, a leading psychologist working at Antioch University.
Slepack was crucial in helping Morales learn the language and get a post-conviction hearing. The case soon caught the attention of the general public, Morales gained widespread support, proper assistance, and the exoneration he deserved.
Vishnun Dutt Sharma
Another case of sentencing by mistranslation took place in Canada, and had Indian citizen Vishnun Dutt Sharma as its victim.
As explained in a white paper by interpreting services provider Day Translations,
"Canadian Superior Court Justice Anthony Hill declared a mistrial in a sexual assault case against defendant Vishnu Dutt Sharma. The court interpreter provided in the case mistranslated major phrases in the testimony. The mistranslations included "sexual assault' vs. 'physical assault', 'genital area' vs. 'between the legs,' and 'two days' vs. 'a couple of weeks.'"
Vishnun Dutt Sharma was lucky: He was able to find a Hindi-speaking lawyer, who brought attention to the interpreter's mistakes and sent the tapes of his client's testimony to an American certified Hindi translator, who confirmed the poor quality of the interpretation.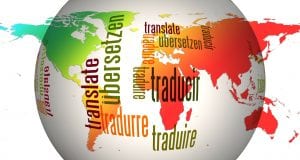 Judge Hill ruled that "In this case, the non-English-speaker was prejudiced by a denial of full linguistic presence at his trial."
Cathy Mendoza
Ten years ago, in California, Judge H. Tierman dismissed homicide charges against Mexican immigrant Cathy Mendoza, after noticing severe mistranslations in the witnesses' testimonies. He said that "Justice can't be done if the jury does not have the proper information in front of them."
One of the worst aspects of this sort of case is that it looks like they could have been easily preventable. Either by exercising a strict quality control or by demanding a highly-certified translator or interpreter as the only qualified professional to serve this role in the process.
As pointed out by Lisa Santaniello, in an article for the Northwestern Journal of Law and Social Policy: 
 "In the typical court setting, the interpreter is the only court-appointed actor present who understands both the LEP defendant and the English proceedings. Although occasionally there are multiple interpreters present in the courtroom, such as when they are performing different functions or switching shifts, there is no statute requiring this practice in California, Illinois, Texas, or the federal courts. Consequently, errors in interpretation go unnoticed because no one is responsible for monitoring the interpreter's work. Furthermore, even when errors in translation are caught at the trial court level, it is not because of a procedural safeguard, but instead through happenstance and serendipity."
Counting on a language services provider with strict vetting processes, and a solid record of success is the safest way to go. But it might be becoming increasingly rare. For instance, specialized scholar Deborah Weissman recently told PBS that she once heard a judge ask "if there was 'someone in an orange jumpsuit' who could translate, under the assumption that there might be a Latino defendant that could interpret."