Two boys who were allegedly sexually abused at Cal Farley's Boys Ranch just filed a lawsuit against the ranch.
---
Cal Farley's Boys Ranch just outside Amarillo, Texas is at the center of a lawsuit filed on behalf of a young man and teenage boy over allegations the facility failed to protect them from sexual abuse. According to the suit, the two boys were residents at the Texas ranch for at-risk youth when they were allegedly sexually abused by older residents.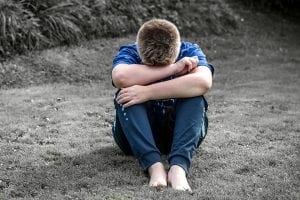 The suit was filed earlier this month on May 21 in Potter County Court. One of the boys was only 9-years-old when he was enrolled at the ranch and the other was 13-years-old. During their time at the ranch, the boys claim they were "exposed to sexually aggressive behavior by an older resident within days of arriving." The 13-year-old arrived in 2010 and the younger boy arrived in 2015. They're seeking a jury trial and more than $1 million in damages.
How was the abuse allowed to occur? Did staff members at the ranch know what was going on? Well, according to the suit, the boy's exposure to the abuse by older residents "resulted from the continuation of a long-standing and deeply entrenched dangerous condition at the ranch." As a result of the abuse, the boy who became a resident at the range when he was 13-years-old became "severely anxious and depressed." The younger of the two suffered in his own way and began "acting out sexually and has since been hospitalized in a residential treatment center for child victims and perpetrators of sexual abuse."
This isn't the first time the ranch has been accused of abusing younger residents, though? In fact, the recent lawsuit includes actual testimony from former residents who allege they were abused at the ranch as far back as the 1950s. According to some of the testimonies, some former residents were "subjected to brutal whippings with belts for infractions such as forgetting a Bible verse or getting a bad grade." Others claim they were "molested or raped by older boys." As a result, many former residents tangled with drug addiction, homelessness, prison time, and more throughout their lives.
When commenting on the matter, Janet Heimlich said, "I think that these survivors, in talking to the attorneys, felt that this was their way of allowing their suffering from their childhood trauma to help two kids in need." Heimlich works as an advocate with the Austin-based nonprofit The Child-Friendly Faith Project advocates for victims of child abuse.
In response to the allegations in the suit, Cary Varnado, a spokesperson for the ranch, said they are "in the process of gathering more information." He also noted the ranch provides "counseling for any former resident who says they were hurt in their time there."
Sources:
Lawsuit: Texas Ranch Didn't Protect 2 Boys from Sexual Abuse
Former residents file suit against Cal Farley's Boys Ranch for alleged abuse