California study suggests that minority patients are more likely to be prescribed addictive opioid painkillers than non-minorities.
---
A new study reports that minority patients were given the same amount of opioids as non-minorities in California emergency departments (EDs), yet "were prescribed less potent analgesia for long-bone fractures.  All minority group patients with long-bone fracture received on average fewer total morphine milligram equivalent (MME) units than white patients in EDs of a large healthcare delivery system," according to an analysis by Alice Pressman, PhD, of Sutter Health in Walnut Creek, California, and her colleagues which was presented at a meeting at American Academy of Pain Medicine.
The authors speculate that their findings could indicate there is more of a likelihood that minority groups will be overprescribed addictive opioid painkillers than non-minority patients.  This may "reflect implicit biases about race and ethnicity," the researchers concluded.
Research continues to show that low-income white patients in the state of California were more likely to receive opioid prescriptions and die from overdoses than other demographic populations.  Other studies have indicated that pain may be undertreated in both adult and pediatric minority populations nationwide.  A handle of studies have shown that minority group patients with long-bone fractures are less likely to receive opioids in EDs than white patients, others state that the correlation is inconclusive.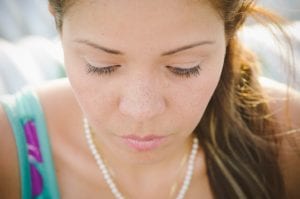 Pressman's account examined Sutter Health's electronic patient medical records in 2016 to identify all ED discharges for long-bone fractures.  The authors took a look at prescription orders, comorbidities, and demographic data, and the factors they included were "age, sex, ambulatory status, acuity level, time of day, comorbidities, multiple fractures, insurance, prior opioid prescriptions, provider type, provider sex, and other covariates."
In total, 5,719 adult patients with long-bone fracture who were treated by 369 ED providers that year and  66% of patients received an opioid prescription at the time they were discharged.  The average total MME units prescribed to these patients totals 127.5.  Hispanic patients were more likely to be prescribed opioid pain medication than those who identify as non-Hispanic white patients.  In total, 71% of Hispanic patients received opioids, compared with 64% of white patients, 66% of African-American patients, and 65% of Asian patients.
The researchers also found that minority group patients received on average fewer total MME units than white patients (P<0.05). White patients received 132.3 MME units; Asian patients received 109.4, African-American patients received 118.6, and Hispanic patients received 122.6.
"The act of prescribing was similar across races, but the amount prescribed was different," Pressman said. "Patients of minority race received less potent opioids on average than non-Hispanic white patients."  She added, "In order to address the opioid epidemic, it is vital that we understand current prescribing practices, and whether there exists implicit biases among providers who prescribe these drugs."
The study included medical records in which the patients self-identified their race and ethnicity.  All patients were seen in a single healthcare delivery system that includes 24 acute care hospitals in Northern California.  The findings may not be the same in other healthcare systems, facilities, or areas of care.  They may not be relevant to other regions of the United States.
Sources:
Study: Opioid Prescribing and Minority Patients
Opioid Therapy for Chronic Low Back Pain: Prescribing Considerations for Advanced Practice Registered Nurses