While the jury awarded former Elle columnist E. Jean Carroll an estimated $5 million in damages, it did not, ultimately, find the former president civilly liable for rape.
---
A New York jury has found former President Donald Trump liable for battery and defamation in a multimillion-dollar lawsuit filed by former columnist E. Jean Carroll.
Carroll, who accused Trump of sexually assaulting her in a Manhattan department store in the 1990s, first filed her complaint in November.
In her lawsuit, Carroll said that the former president defamed her by calling her rape allegations "a Hoax and a lie."
Trump, writing on his social media platform, Truth Social, further stressed that he would not have raped Carroll, since "This woman is not my type!"
(somewhat interestingly, Trump had—during an earlier deposition—misidentified a 1980s-era photograph of Carroll as a picture of his second wife, Marla Maples)
According to ABC News, Carroll—once known for her advice column in Elle magazine—originally sued Trump for defamation.
However, in November, the writer added an additional charge of battery, filed under a recently-enacted state law extending the civil statute of limitations for most sexual assault claims.
Trump denied all of Carroll's allegations, but refused to testify at trial and did not appear to offer any coherent defense.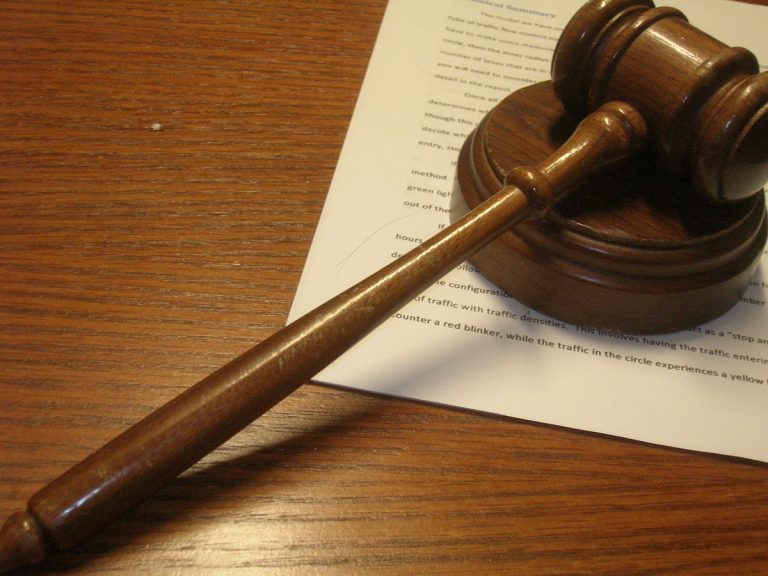 An attorney for the former president said that there was no reason for Trump to appear, since he would not have been able to offer details about an event that Trump insists never occurred.
"What they want is for you to hate him enough to ignore the facts," Trump attorney Joe Tacopino told jurors.
"There is no objective evidence to corroborate [Carroll's] claim, including a police report," he said. "She never went to the police, because it didn't happen."
"And if Donald Trump testified, what could I have asked him?" Tacopina added. "Where were you on some unknown date 27 or 28 years ago?"
Nevertheless, ABC News observes that, in most civil trials, jurors are allowed to draw a negative inference about the absence of interested parties.
After deliberation, the jury awarded Carroll a total of $5 million.
The jury awarded an estimated $2 million in compensatory damages for battery, alongside an additional $20,000 in punitive damages.
Jurors also awarded Carroll a total of $2.7 million for defamation.
Despite the multimillion-dollar award, however, the jurors did not find that there was sufficient evidence to support allegations that the former president had actually raped Carroll.
The jury, writes ABC News, reached its decision in less than three hours.
Trump has since called the trial a "disgrace," with a spokesperson for the former president saying that Trump plans to appeal.
"I HAVE ABSOLUTELY NO IDEA WHO THIS WOMAN IS," Trump wrote on Truth Social. "THIS VERDICT IS A DISGRACE- A CONTINUATION OF THE GREATEST WITCH HUNT OF ALL TIME!"
A spokesperson for the former president reiterated some of Trump's points.
"Make no mistake, this entire bogus case is a political endeavor targeting President Trump because he is now an overwhelming front-runner to once again be elected President of the United States," the spokesperson said in a statement. "This case will be appealed, and we will ultimately win."
However, ABC News notes that Carroll is by no means the first woman to have accused Trump of sexual assault—she is simply the first to have taken her claim to trial.
"I filed this lawsuit against Donald Trump to clear my name and to get my life back," Carroll said after the verdict was announced. "Today, the world finally knows the truth. This victory is not just for me but for every woman who has suffered because she was not believed."
Sources
Jury says Trump must pay E. Jean Carroll $5 million for sexual abuse and defamation
Trump liable for battery, defamation in E. Jean Carroll suit