Cardinal Health, McKesson, and AmerisourceBergen have proposed paying $10 billion to settle all claims that they contributed to the opioid crisis.  All three opioid distributors have been hit hard with claims that they did not do enough to flag and discontinue shipping large, suspicious orders of addictive drugs.  The companies made the verbal proposal with the National Association of Attorneys General, which is managing settlement talks on behalf of several states.  The group of AGs made a counteroffer of $45 billion.  The distributors stock prices plummeted upon the announcement of the negotiations.  AmerisourceBergen shed 5.2%, McKesson closed down 3.9%, Cardinal Health fell by 5.8%.
In a statement, McKesson said, "We regularly engage with the state attorneys general, but the company has made no settlement offers."
All three opioid distributors had already been red-flagged by regulators.  Previously, in February, the Food and Drug Administration (FDA) sent a warning letter to McKesson for allegedly "shipping illegitimate opioid products and failing to properly handle and investigate the incidents."  The FDA specifically accused the company of "failing to identify, quarantine and investigate drug shipments that had been tampered with."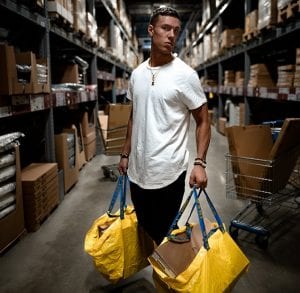 "A distributor's failure to have systems in place to investigate and quarantine suspect and illegitimate products within their control is a violation of the law.  But this is even more concerning given that we're in the midst of a widespread opioid crisis," FDA Commissioner Scott Gottlieb said.
The Drug Enforcement Agency (DEA) also fined Cardinal Health $44 million for failing to report suspicious orders from 2009 to 2012.  Cardinal and the U. S. Department of Justice (DOJ) negotiated the settlement terms for six years before it was finalized in 2017.
After being fined, the company stated, "Cardinal Health has learned from our experience and the threats the pharmaceutical supply chain faces, and as a result of the transition and a constantly adaptive approach, our anti-diversion program today is stronger and more effective as it continues to evolve…We report suspicious orders to the federal Drug Enforcement Administration and state regulators but we do not know what they do with those reports, if anything."
It added, "Cardinal Health cares deeply about the opioid epidemic and shares the judgment of top policymakers and many others that too many prescriptions have been written for too many opioid pills over the past decade.  We take seriously our commitment…to find and support solutions to this national challenge."
Mallinckrodt, the largest manufacturer of oxycodone and hydrocodone fell by 12%.  The company said, "it would suspend its plans to spin out its generics unit," which includes opioids.  Mallinckrodt previously had said the newly proposed business plan would "separate its main business from any potential liabilities from opioid litigation."  After the negotiations, executives referenced "uncertainty around that opioid litigation" leading to its "decision to suspend, for now, the spin plans."
In March, Purdue, and its owners, members of the Sackler family, agreed to pay $270 million to Oklahoma to settle a lawsuit accusing the drugmaker of misleading marketing efforts pertaining to OxyContin. As a part of that agreement, Purdue agreed to contribute $102.5 million.
There are approximately 1,600 cases still open against Purdue Pharma and other opioid manufacturers that have been consolidated in Cleveland, Ohio under the direction of Judge Dan Polster.  The trial set for October.
Sources:
Opioid distributors said to propose $10 billion settlement to end state lawsuits, stocks fall
FDA Send a Clear Warning to McKesson Regarding Illegitimate Shipments
Cardinal Health Fined for Violating Federal Opioid Guidelines