RMH Franchise Corp. recently filed for bankruptcy, ending racial discrimination lawsuit against the company and Applebee's.
---
A discrimination lawsuit against Applebee's Bar & Grill and RMH Franchise Corp. is over after RMH declared bankruptcy. The suit itself was filed last month by a Hamilton couple, Natisha and Benneet Harrison. According to the couple, they visited an Applebee's location in Fairfield Twp., which has since closed, back in April 2017. They took their two children and claimed in their suit they were "ignored by their server while other diners, including a party of 12, ordered and were served."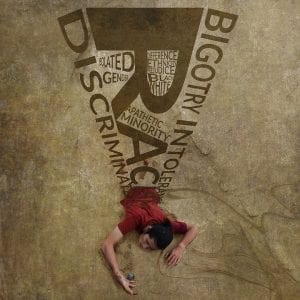 When the couple spoke up about the matter to another employee, they were allegedly told "their concerns would fall on deaf ears if they complained to the manager." In the end, the family sat for nearly an hour before they requested to speak to a manager. The suit states:
"While waiting for the manager to arrive, another server, Sean, a white male, assured the Harrisons that they were 'not tripping,' that their server was intentionally not waiting on them…Sean explained that (the server) was not waiting on them because they were Black. He told them their server…did not like Black people. Sean warned them that their complaint to the manager would fall on deaf ears because Black customers being poorly served happens 'all the time.'"
Twenty minutes later, a manager arrived, though instead of showing interest in the couple's complaints, he appeared more interested in finding out "which employee told them their server was a racist," according to the suit. Though he did offer to take their order, it was now too late in the evening.
When commenting on the matter, Mitch Blocher, president of RMH Franchise Corporation, issued the following statement:
"At Applebee's, we have no tolerance for racism or bigotry of any kind and want all to feel welcome in our restaurants. When the alleged incident was brought to our attention in 2017, at a former Applebee's location, we acted immediately to learn more and investigate…RMH also responded to a notice from the Ohio Civil Rights Commission regarding this matter and on July 26, 2018, the Ohio Civil Rights Commission determined there was no probable cause and closed the matter."
As part of the lawsuit, the couple was hoping to win unspecified punitive and compensatory damages, along with attorney's fees. Even though the case was brought to a close because RMH declared bankruptcy, the judge noted "the parties can refile the case in the future as the parties deem appropriate."
Sources:
Racial discrimination lawsuit against Fairfield Twp. Applebee's closes over bankruptcy
Hamilton Applebee's bankruptcy filing ends lawsuit claiming black customers were ignored