After receiving reports of a toddler dying, South Shore Industries, Ltd. issued a recall of 310,000 chests of drawers.
---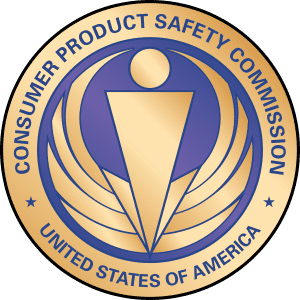 South Shore Industries, Ltd. Recently issued a recall for more than 310,000 chests of drawers after a toddler "reportedly died when an empty one tipped over." The specific chests included in the recall is the company's Libra style 3-drawer chests. According to the notice, the products are "unstable if they aren't anchored to a wall." Unfortunately, two incidents have already been reported involving the chests tipping over. The recall notice states:
"One report stated that a child received bruises on his leg and scratches. Another incident reported a fatality involving a two-year-old and an unanchored, empty 3-drawer chest."
Prior to the recall, the chests were available for purchase from online retailers, including Target, Amazon, and Walmart between October 2009 and July 2018 for $60. It's important to note that some of the chests were "sold as part of a three-piece bedroom set, which included a bed and nightstand." In a statement regarding the recall, the CPSC said:
"Consumers should immediately stop using any recalled chest that is not properly anchored to the wall, and place it in an area that children cannot access."
For now, customers should contact South Shore for instructions on how to receive a full refund.
Sources:
Furniture company recalls 310,000 chests following report of 2-year-old's death
Death Of 2-Year-Old Prompts Recall Of 310,000 Chests Of Drawers Sold Online